All Africa Games is called as [African Opympic]
First All Africa Games hold in Congo Brazabil in 1965.
In this time it was the
8th All African Games
and hold in Abuja Nigeria.04---18/Oct/2006 competed with 52coutries and 7,000 participators.
Tanzania team
were consisted by
Judo, Asletic, Boxing
, and
Disable.
All were 23people with players and officials
It was the first time that Judo players in Tanzania partiscipate for All Africa Games.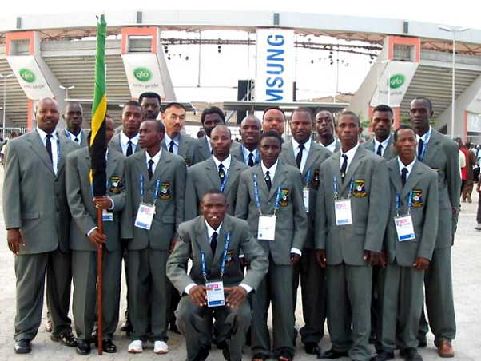 Judo team
Ali Juma 60kg Player
Hamad Shaame 73kg Player
Tsuyoshi Shimaoka National Coach
Yumiko Shimaoka Manager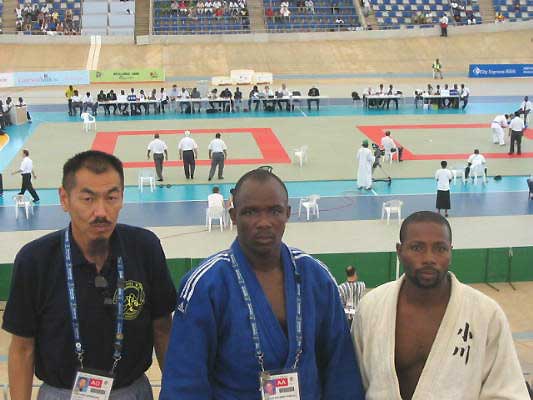 Ali Juma could get win for his favarite technique, Uchimata for the first round. The second round, he lost.
Hamad lost the first round by Morotegari.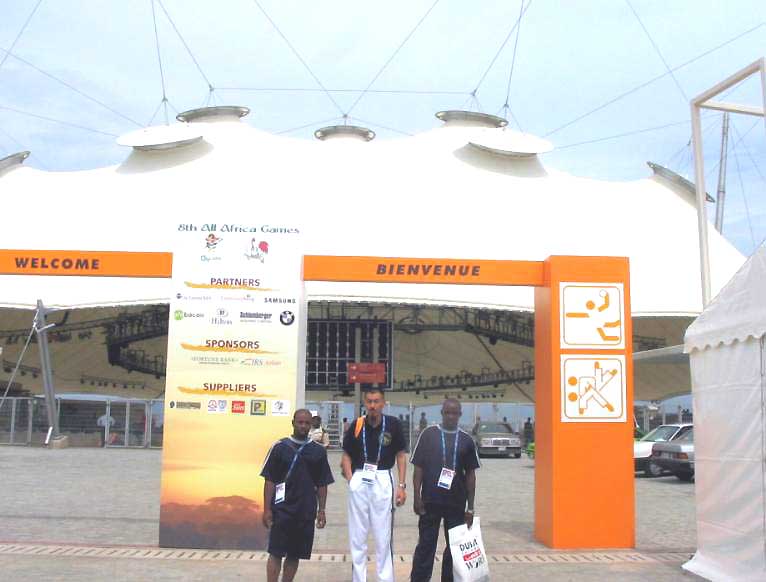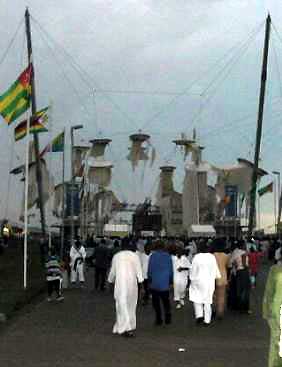 The day of Closing Ceremoney, a big stream came to Abuja and destroyed Judo Hall. If the stream came one day before (when Judo competition was holding), all partisipators in the Hall got big troubles.
National Coach of Judo, Mr.Tsuyoshi Shimaoka and , National Coach of Asletics,Mr.Fransis John.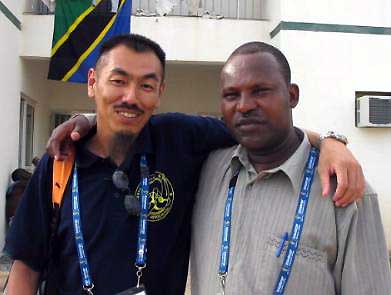 Asletics
Ms.Luiza got Silver medal for women 800M.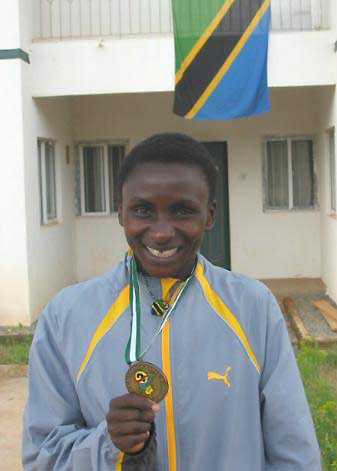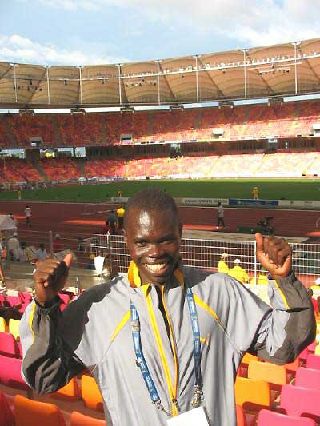 Mr.Muwera Samson got Gold Medal for men 800M
Disable
Two players participated for Weight lifting and Asletics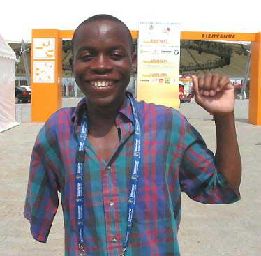 Boxing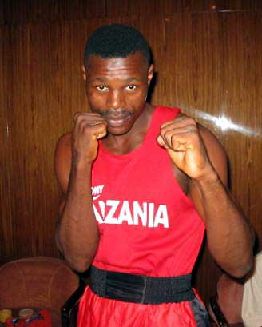 .Mzonge.Captain of Boxing team.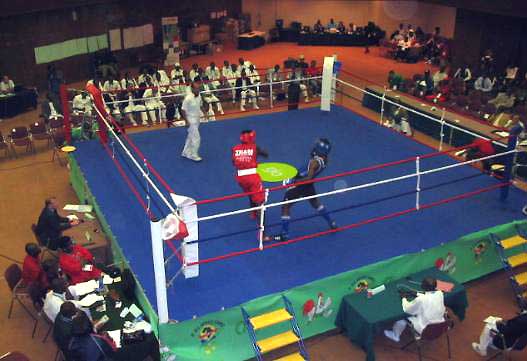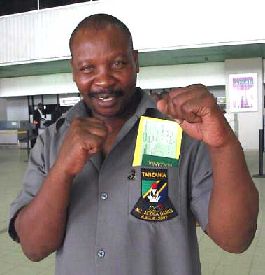 National Coach of Boxing, Nasoro.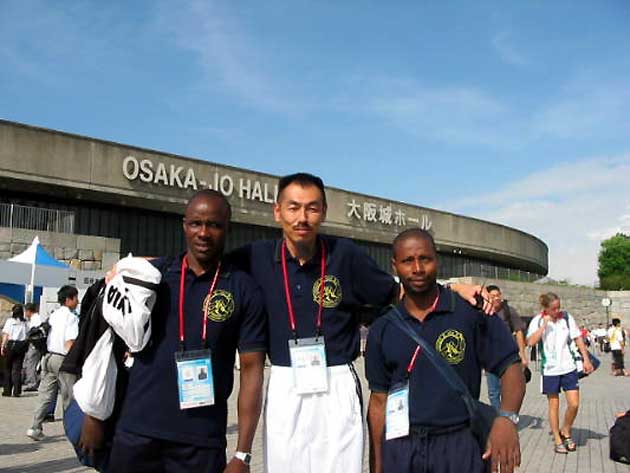 It was the first experience to take part in the World Judo Championship for Tanzania Judo Team.
The Member (Total 4 persons)
*Two Players (Men)
Under 60kg ----------------Ali Juma Ali
Under 73kg---------------- Hamadi Shaame Hamadi
*Coach   ---------------- Tsuyoshi Shimaoka
*Team manager ------------Yumiko Shimaoka
The Schedule
04/09/2003 depart from Zanzibar
06/09 arrived to Japan (Osaka)
07/09-----10/09 trained in Osaka
07/09 Continental Union Congress (Africa Judo Union)
08/09 IJF Congress
09/09 IJF Judo Conference
10/09 Control of Nations, Draw
11/09 ---- 14/09 2003 World Judo Championships in Osaka
14/09 Dinner party, invited by Kodokan in Osaka
15/09-----21/08 Trained in Osaka
17/09 Lunch, personal invited by the president of Kodokan
in Tokyo
22/09 depart from Osaka
23/09/2003 arrived to Zanzibar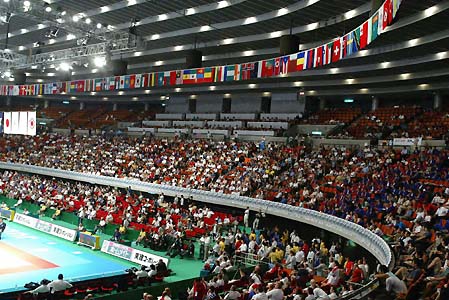 Hamad Shaame VS Norway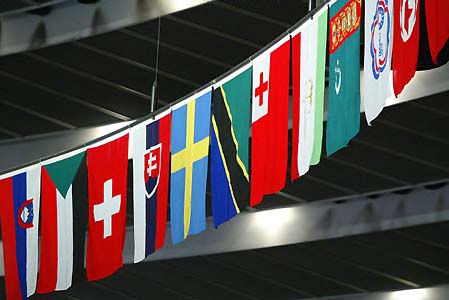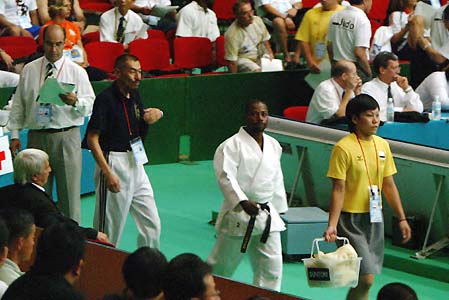 Ali Juma VS Kazafstan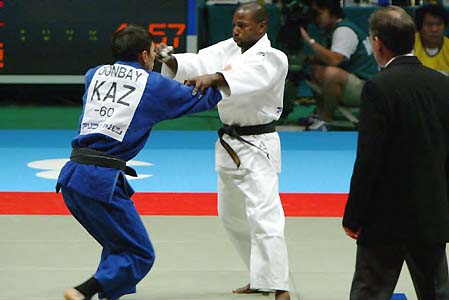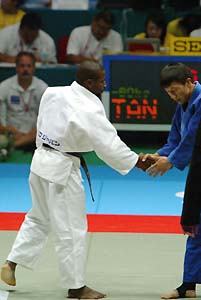 Above 5pictures by Photographer, Susumu Nagao
Common wealth games Manchester 2002 in England
72countries partisipated
Patisipators 6,000
Commonwealth games has been hold since 1930 every 4years, andit is called Olympic for Commonwealth countries.
Tanzania Team (Total 35members) was consisted by Athletic, Boxing, Disable, and Judo.
It was the first participant of Commomwealth Games for Tanzania Judo.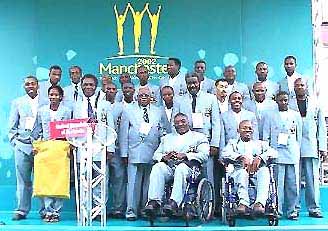 *Judo Team (Total 4 members)
Players
under 60kg ----Hamad Mwinyi
under 73kg-----Juma Mussa
National Coach----Tsuyoshi Shimaoka
Manager of Judo---Yumiko Shimaoka
Both of Judo Players lost for one round.
Opening ceremony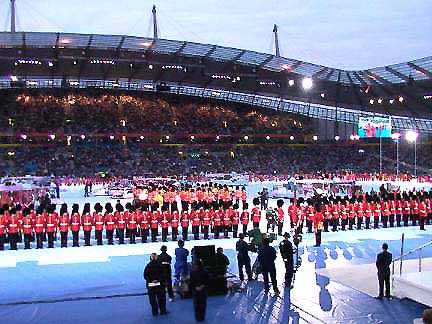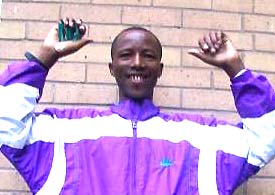 Tanzanian Marason athlest, Francis Naali got Gold medal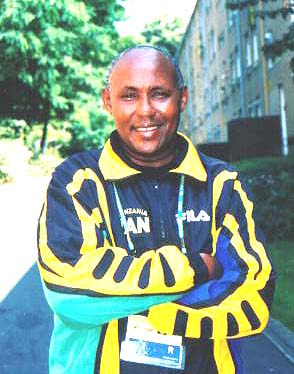 Tanzanian hero,Mr. Firbert Bay.
He was Gold medalist of Commomwealth Games in 1972 for 1500M and he kept world record for 6years.
Zanzibar Judo Association organized to sent Tanzania Judo team for training and competition in Zambia July 2003.
Total 8members
6 players
Ali Juma ----under 60kg
Fussein Mpemda ---under 60kg
Iddi Ussi -----under 66kg
Hamad Shaame -------under 73kg
Abdalla Ali ------under 81kg
Haji Hassan ------under 90kg
National Coach---------Tsuyoshi shimaoka
Team Manager --------- Yumiko Shimaoka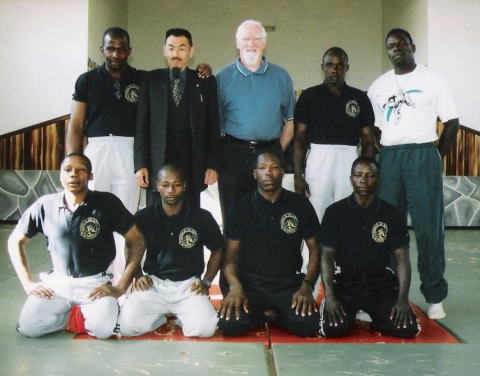 with Father Jude, he is funder of Zambia Judo and he is Vice president of Zambia Judo association.
President of Zanzibar Judo assoiciation Mr.Shimaoka and Father Jude have been friends since 1984.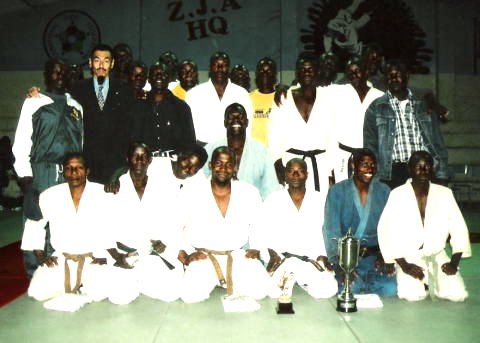 Tanzania team partisipated for All Zambia Judo Championship.