Before 1992, there was no Judo in Zanzibar at all.
Mr.Tsuyoshi Shimaoka who has been in Zanzibar since 1987 started to teach Judo in 1992 without Tatami, and Judogi.
We started to play Judo outside, on the carpet made by rice sacks with local made Judogi by sails of Daw.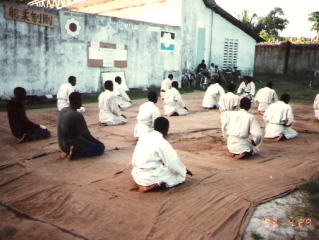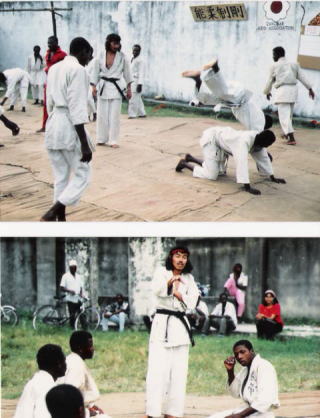 Mr.Shimaoka tried to provide judogi and Tatami from Japan.
(We continued to play Judo at outsaide Dojo, untill 2002)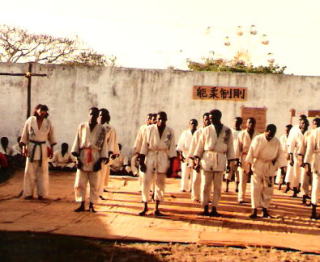 1993 We had got 32peaces of Tatami due to Shimaoka and his comrates
Mr.Shimaoka become National Judo Coach acooding to request from Ministry of Education, Culture and Sports, Zanzibar.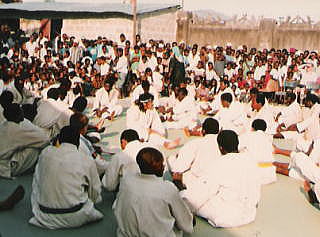 We started to train and compete with Mainland Judo club.
Judo has become popular little and little.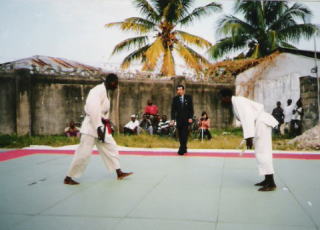 1995 We had completed 50 Tatami consited with 32 pieces of Blue Tatami and 18 pieces of Red Tatami.
(50 Tatami is the standerd size for International competition)
1998 We sent to Japan three players for training Judo and getting 1'st-Dan of Kodokan.
Those theree players are first judoka who had got 1'st-dan of Kodokan in Tanzania. (This picture took when we went to the Emabassy of Tanzania in Japan for imform about it)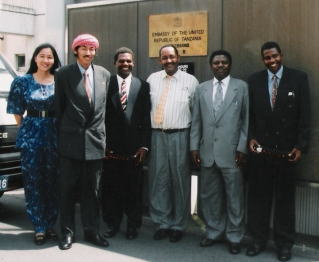 We organized varaious competitions of Tazania with Mainland Judoka.
1999, May
Zanzibar Judo Association was resisted by Ministry of Education, Culture and Sports Zanzibar and become a member of Tanzania Olympic Committee according to our activities.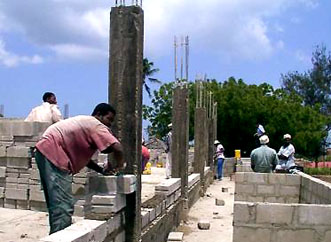 2001 Zanzibar Judo Assocation started to construct for Judo Hall [
Zanzibar Budokan
]contributed by Banpaku Kinen Fund, Department od Sports Zanzibar, Embassy of Japan in Tanzania , Shimaoka himself and his own supporters,
2002 Mr.shimaoka was selected National Coach of All Tanzania (Zanzibar and Mainland)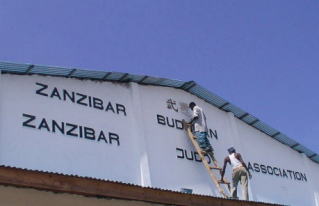 April,2002 opening ceremony of Zanzibar Judo Association
Since that day, we have played Judo inside.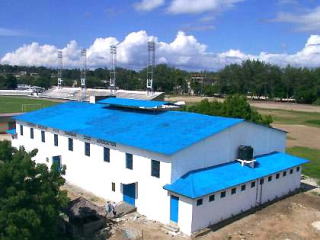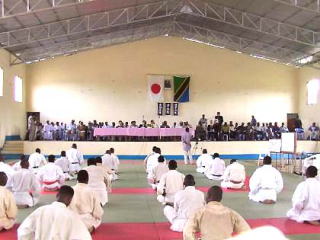 Zanzibar Judo Association continue to organize many competisions and camp training in Tanzania and partisipate for International competition and events.
Click here → You can look recent activitis of ZJA