Tanzania Judo Team participate for 25th Africa Judo Championships which was hold on 3---10/May/2004 in Tunis and it was the last qualification of Olympic Athens 2004.
Tanzania Team member
* Players (Men)
Under 60kg ----------------.Ali Juma
Under 73kg ---------------- .Hamad Shaame
* National Coach ---------------- Tsuyoshi Shimaoka
* Team manager -----------------Yumiko Shimaoka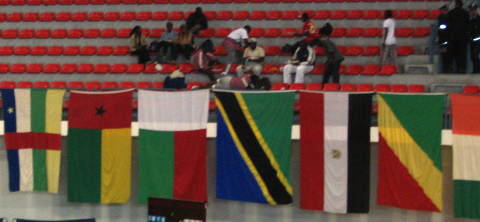 32countries of Africa participated.
It was the first experience Tanzania Judo partisipated for African Judo Championships
It was very high level Judo tournament because all of participators tried so serious for getting points for qualifying Olympic.
The Schedule
02/05/2004 depart from Zanzibar
03/05/2004 arrive to Tunisia
05/05/2004 Congress & Technical Meeting ,Draw
06/05/2004 ---09/05/2004 Competition
10/05/2004 depart from Tunisia
12/05/2004 arrive to Zanzibar
The Venue of Competition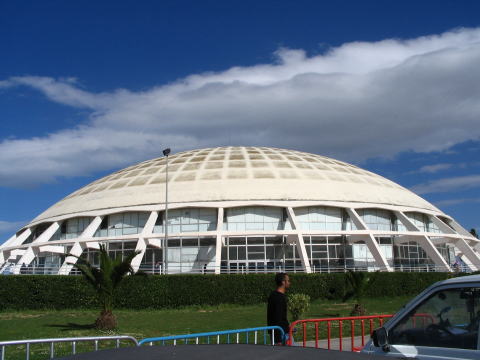 The result
under 73kg
Hamadi Shaame
* First round----won VS Kenya
Hamadi could win by completely Ippon by 30senconds,
*Secound round---lost VS Cote d ivoire
The opponent was good Judoka and he had Shime-waza.
Hamadi also could fight well and defenced for his Seoni-nage. But the last moment he could not defense from the Shime-waza.
The opponent of Cote d ivoire got the 3rd win in this competition.
* The reparcharse---lost VS Benin
under 60kg
Ali Juma
First round---- lost VS Niger
*His opponent was Niger who fought with Ali in All Africa Games in Nigeria. In that time Ali got win for Ippon (Uchimata).
*But Ali could not compete well in Tunis, he just waited the timing for getting Uchimata, but he lost Sido 3times( same like Wazaari), and the last moment the opponent did small technique, and the judge took Wazaari and game was over.
It was telecasted by Japanese TV.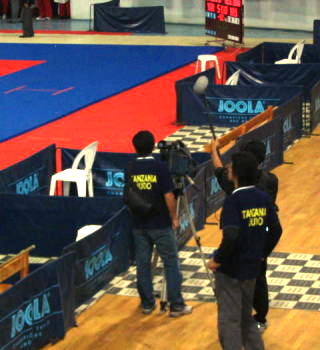 We trained togethre with Kenya Team at training venue.