Welcome to the official site of Zanzibar Judo Association (ZJA)
Zanzibar Judo Association (ZJA)has been registerd under the Zanzibar National Sports Council Act, since 1999.
Zanzibar Judo Association is a member of the National Olympic Committe of Tanzania.
Zanzibar Judo Associationa has organized and participated in varaious comtpetitions both National and International.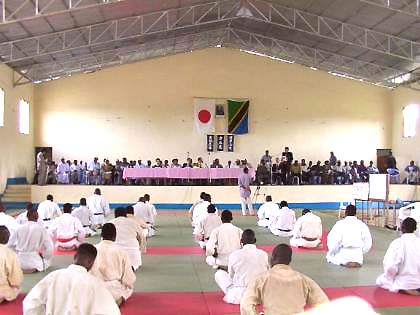 In Tanzania there are two Judo Associations.
One is our Zanzibar Judo Association and the other is Judo Association of Tanzania ( Mainland).
Both Associations are members of the National Olympic Committee of Tanzania and have same status to the constitution of Tanzania Olympic Committee.
President : Tsuyoshi Shimaoka
Vice President: Haji Hassan
Secretary general : Saleh Mohamed
Asst. Secretary: Ibrahim Masoud
Treasure : Yumiko Shimaoka
National Coach of all Tanzania:Tsuyoshi Shimaoka
Zanzibar Judo Association (ZJA)
situated in the National Studium Zanzibar
P.O.Box 1990 Zanzibar Tanzania East Africa