第4回整体セミナー開催in ザンジバル
ZJA organized the 4th Chiropractic massage Seminar on 23/Mar----31/Mar/2017 at Zanzibar Budokan (Amaani) cooporated by National Sports Council.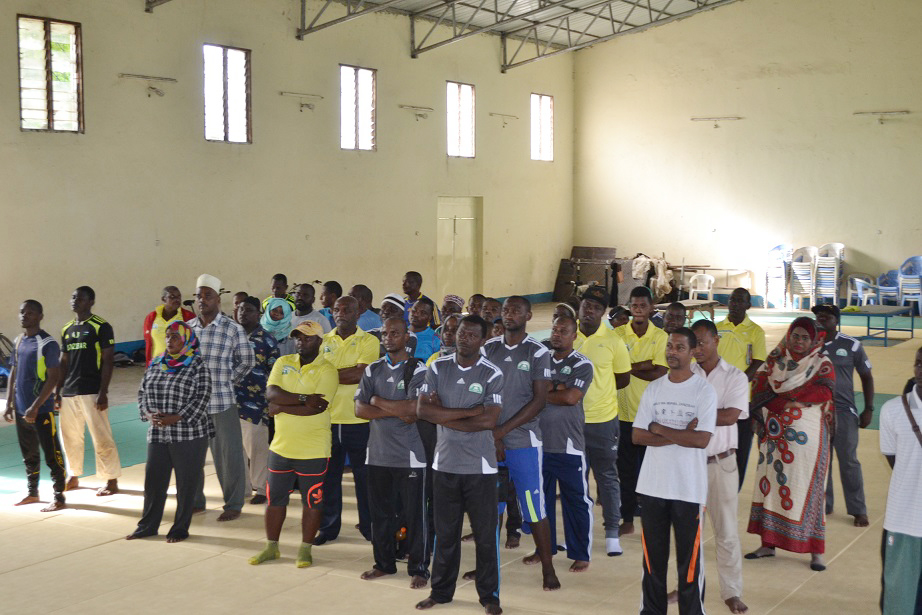 Instructorteacher---Mr.koichi Okui (Chiropractic massergist in Japan)
Assistant ---Mr.Hisao Nishi
23---29/Mar/2017 two course, Begineer class and High Class.
On 30/Mar/2017---The examination for Begineer class and High class.
On 31/mar/2017--- Only successful examinees got certificates.
All participators--- 65
from Judo,Football, Teachers, Karate, FitnessClubs,
TableTennis, Special Olyimpic,athletics,
Bigginers Class--- 55 (successful examinees 42)
High Class ---10 (successful examinees 5)
****************
Specialy, successful examinees of High class, they got certificate for Chiropractic massagist with profeccional uniforms from Mr.Koichi Okui ( Chiropractic massergist in Japan)
Successful examinees of High class were only 5persons.
These 5persons are first Chiropractic Massagists in thi country!
*Mohamed Khamis Juma
*Abdulrabi Alawai Abdalla
*Hamadi Juma Saidi
*Masoud Mattar Mohamed
*Kassim Mohammed Abdallah
********************************
All participators got Chiropractic Massage book of Kiswahili.
ZJA supported for translation from Japenase to Kiswahili.
**********************
Honorary Guest
Opening ceremony and Closing Ceremony
Mr.Khamis Makame Ame, Exective secretary of National Sports Council
******************************
Massage is very helpful for every Sports.
ZJA tnaks to Mr.Okui and Mr.Nishi and welcome again to continue to hold Chiropractic massage Seminar.
Opening & seminer & examination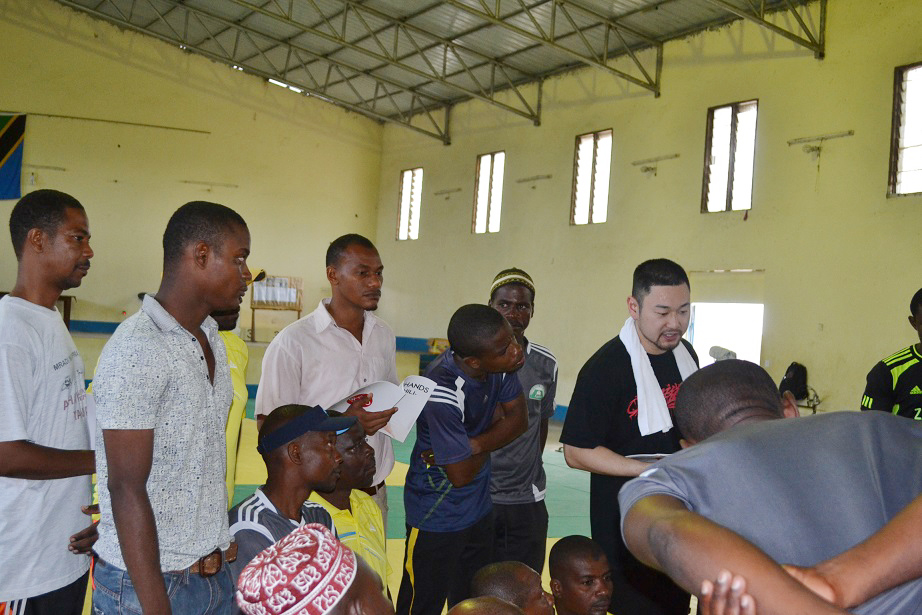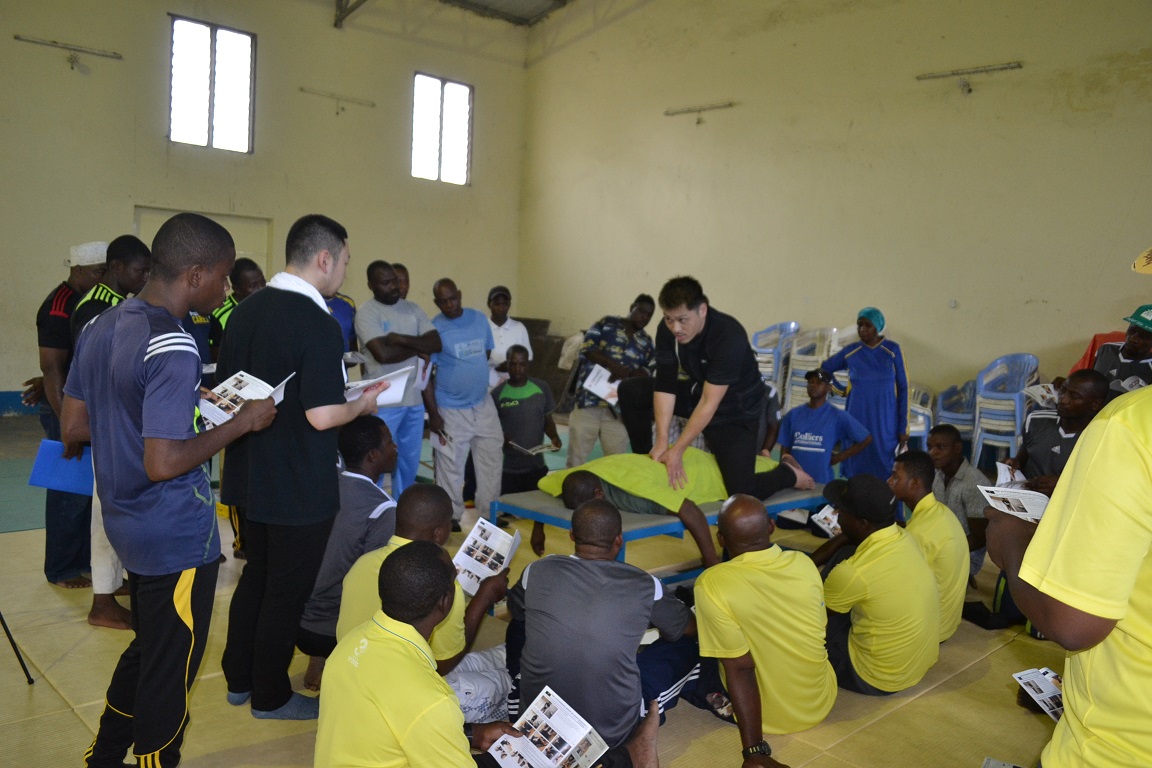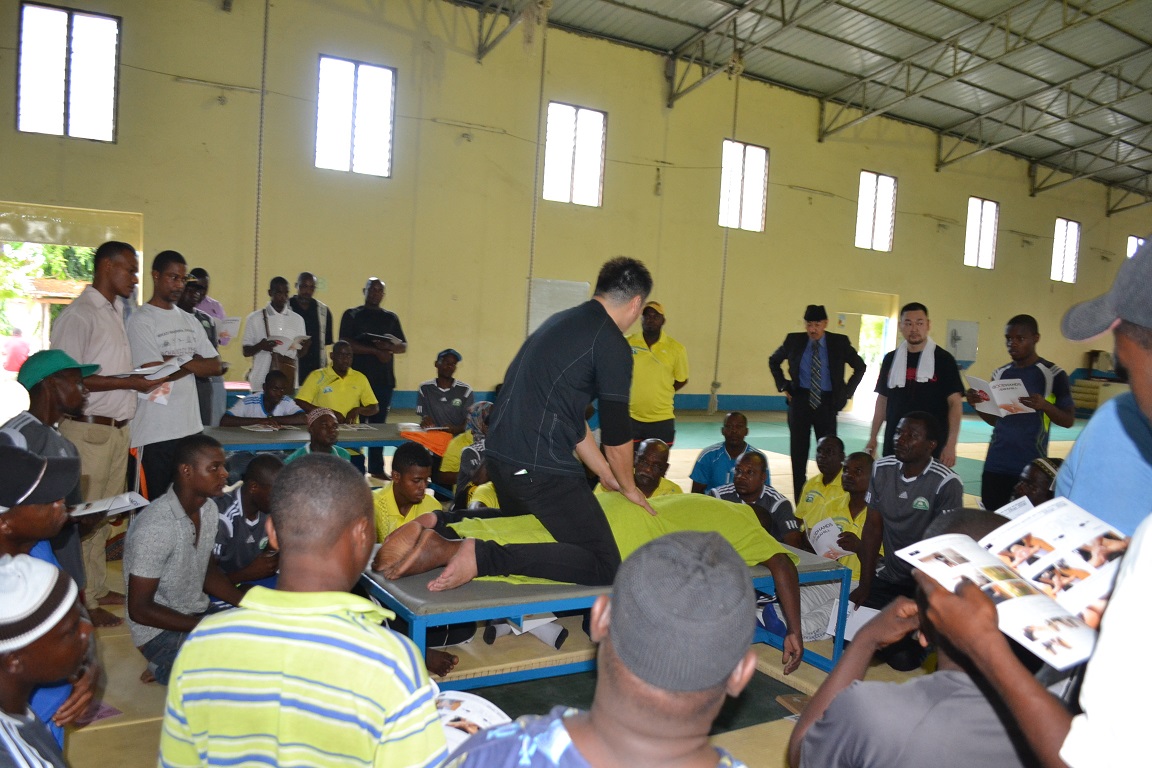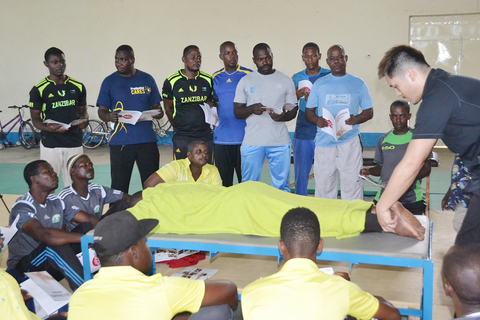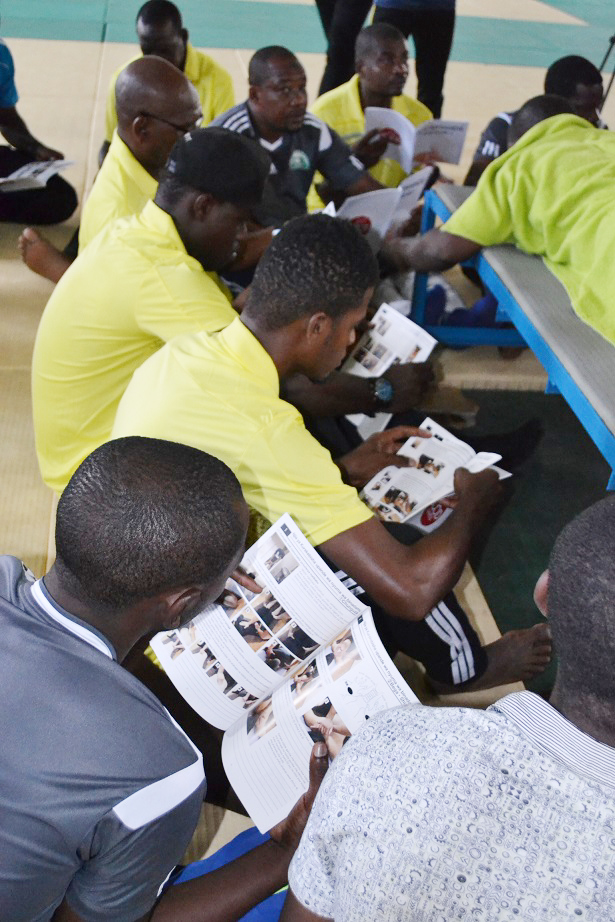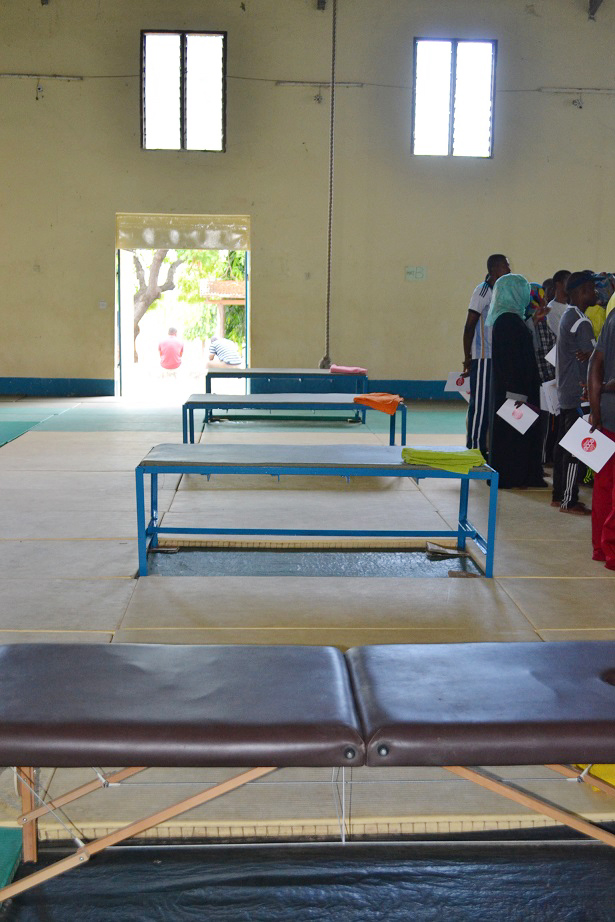 Closing