~東アフリカ大会の国旗返還式&祝勝会~
Zanzibar Judo Association sent National Team for the 10th East Africa Judo Championship which was held in Bujumbura, BURUNDI 24--28/Feb/2016
Zanzibar National Team was consisted by 8 players and 4 officials. (Manager, Coach 2 referees)
In 8 players Zanzibar team got 6 medals! ( 2 Gold 1 Silver 3 Bronze)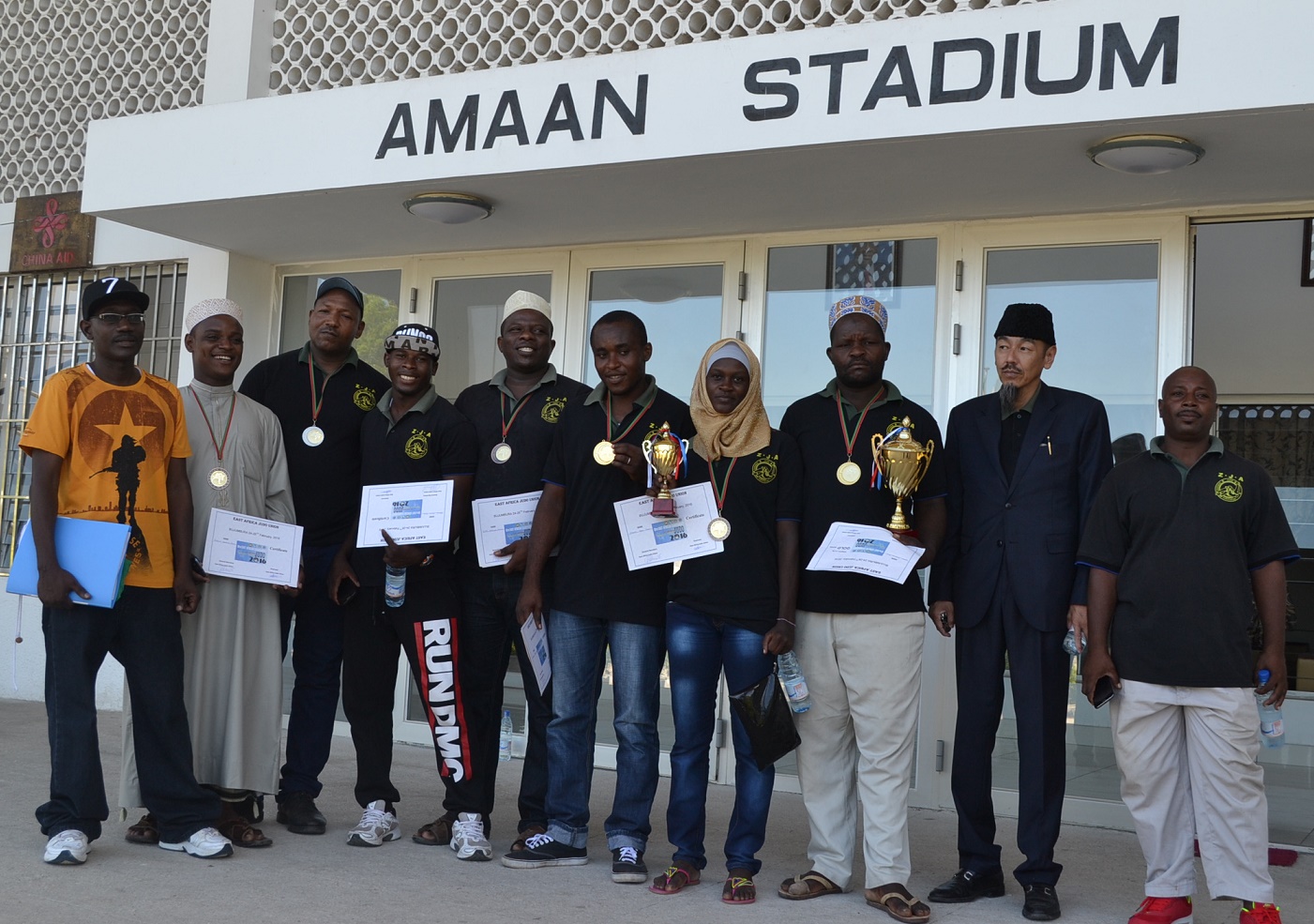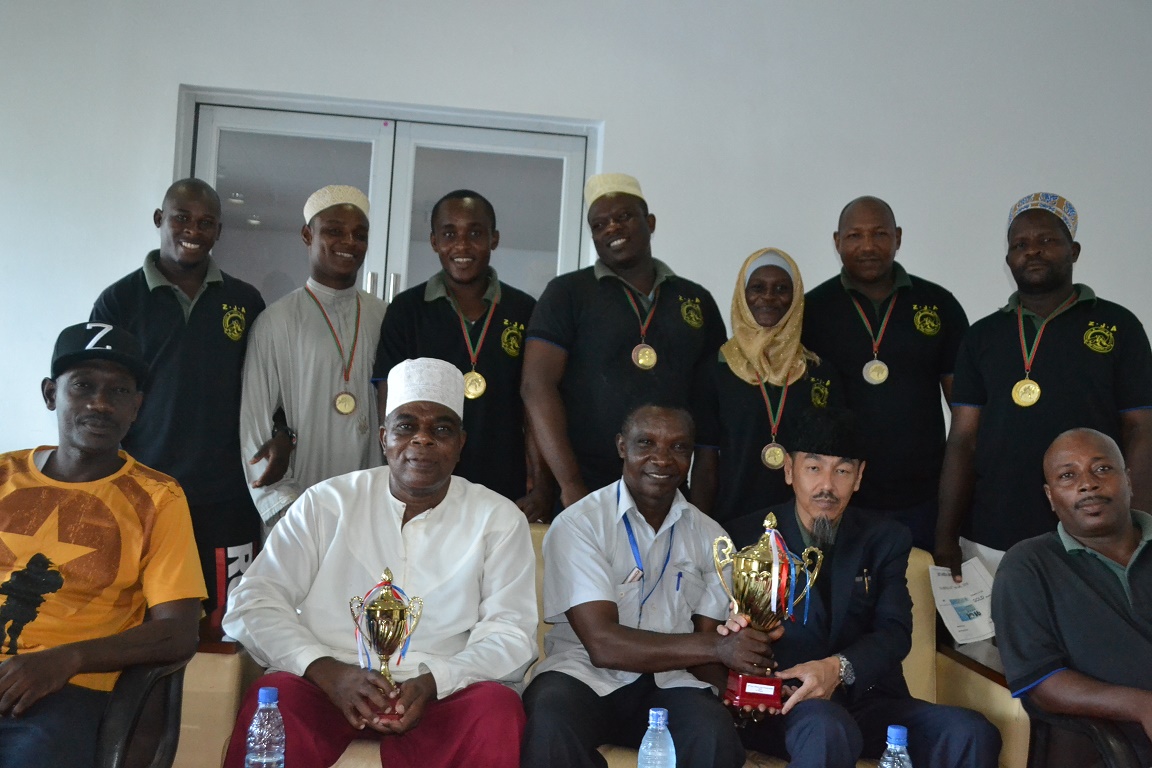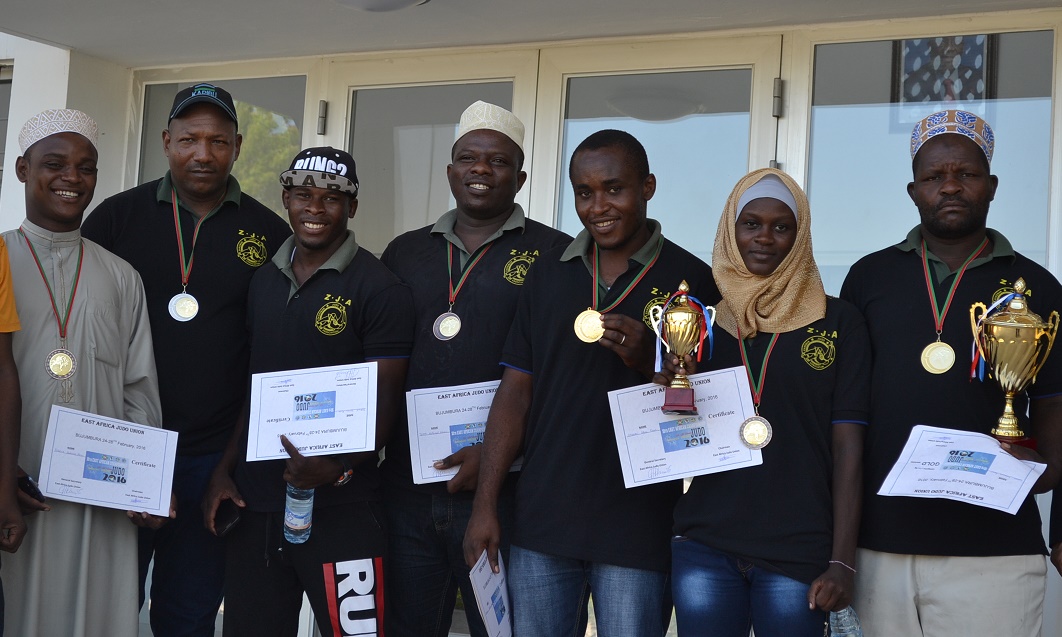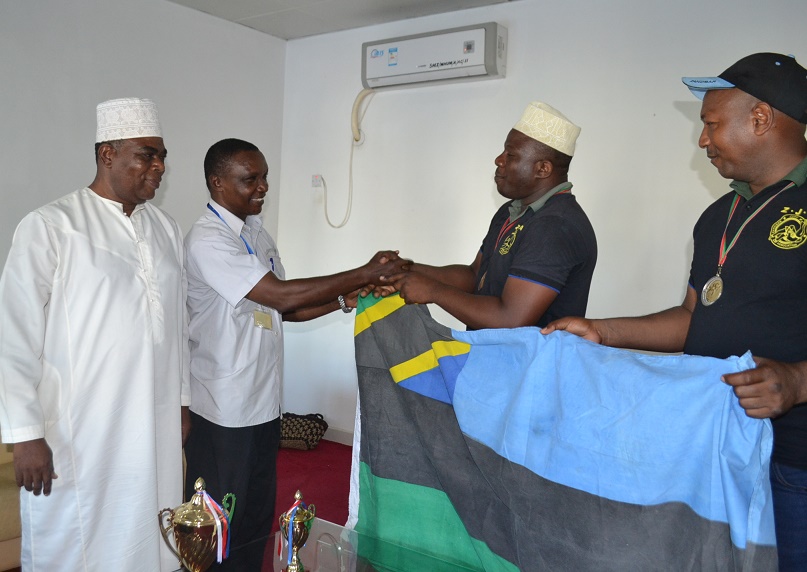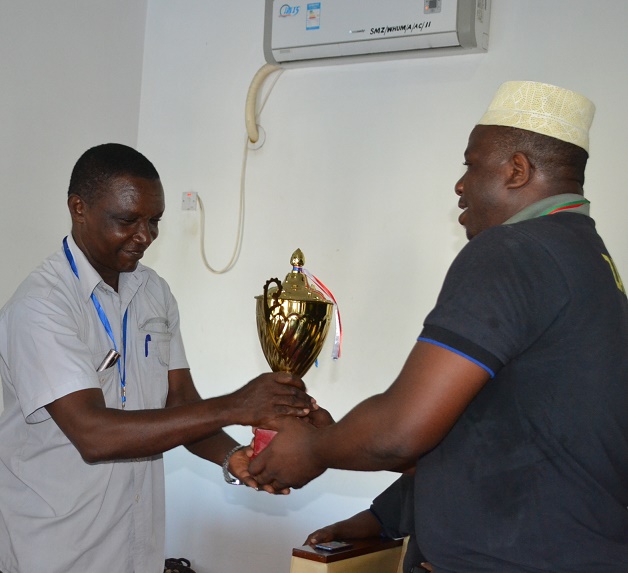 【The total result】
Men --- 2' nd position
Women --- 3'rd position
【The individual result】
-100㎏ 1st winner/ Gold Medal
Massoud Amour KOMBO
*Masoud became 9 times Gold medalist in total 10 times East Africa Judo Championship! This is the great record!!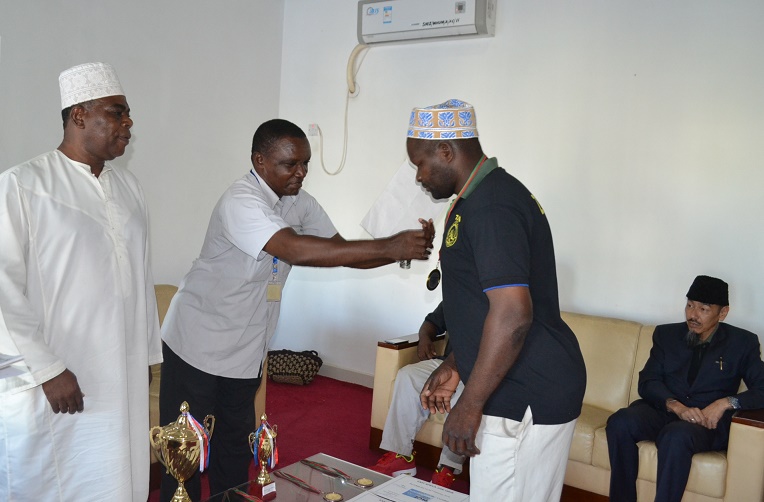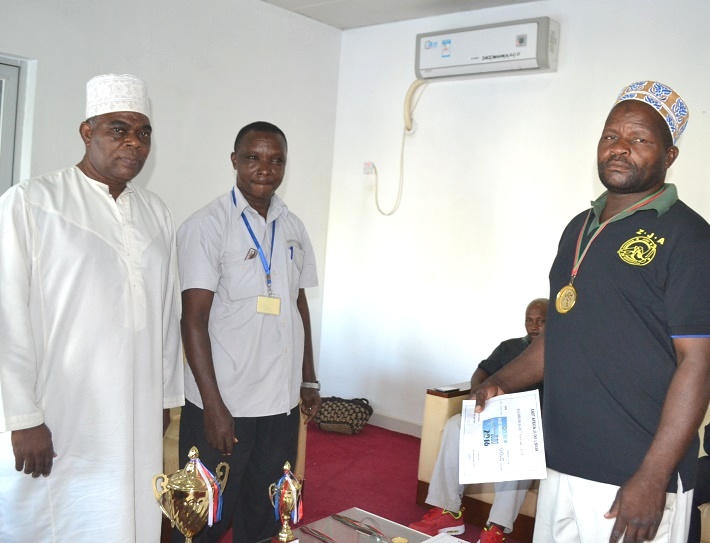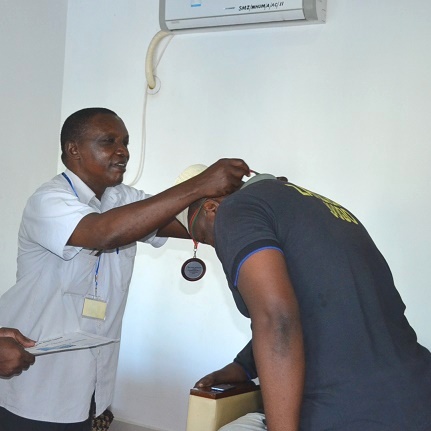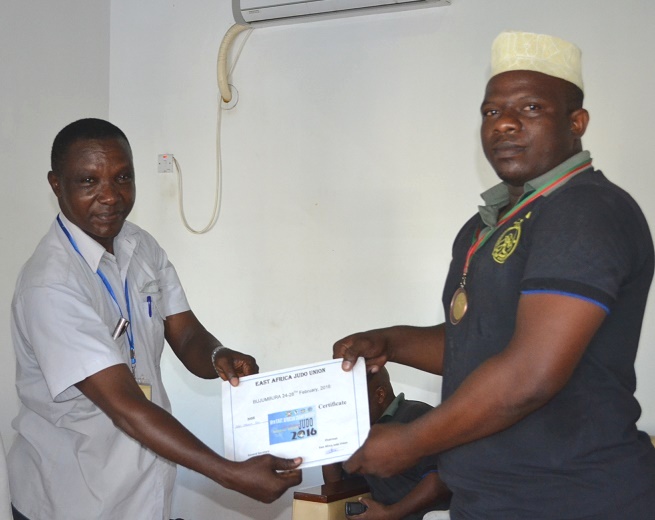 73㎏ 1st winner / Gold Medal
Hafidh Makame CHANDE
2nd winner / Silver Medal
Momamed Abdulrahman MOHAMED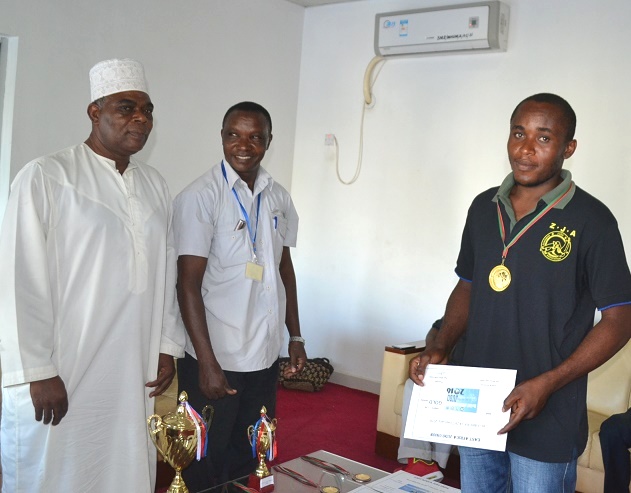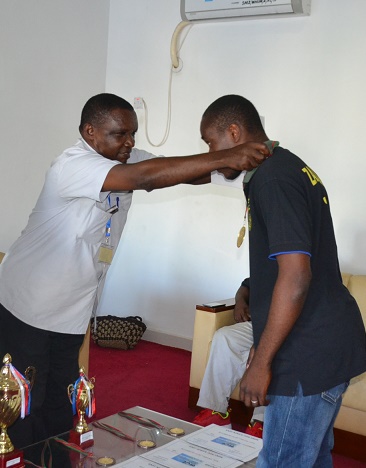 66㎏  3rd winner / Bronze Medal
Abdulrabi Alawi ABDALLA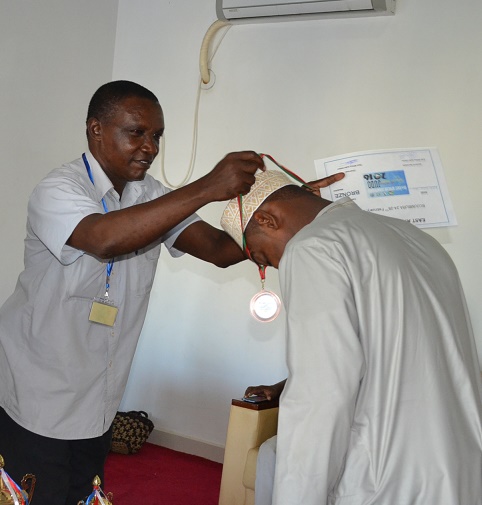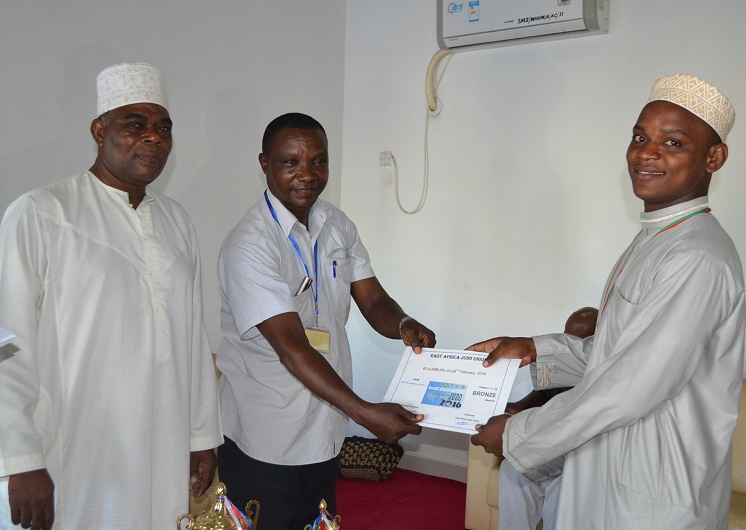 over100kg 3rd winner / Bronze Medal
Othman Issa IDDI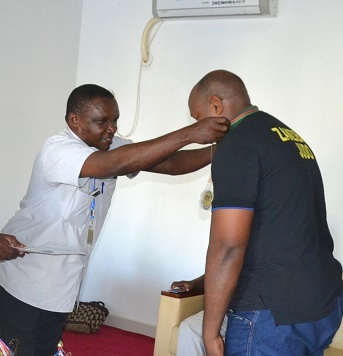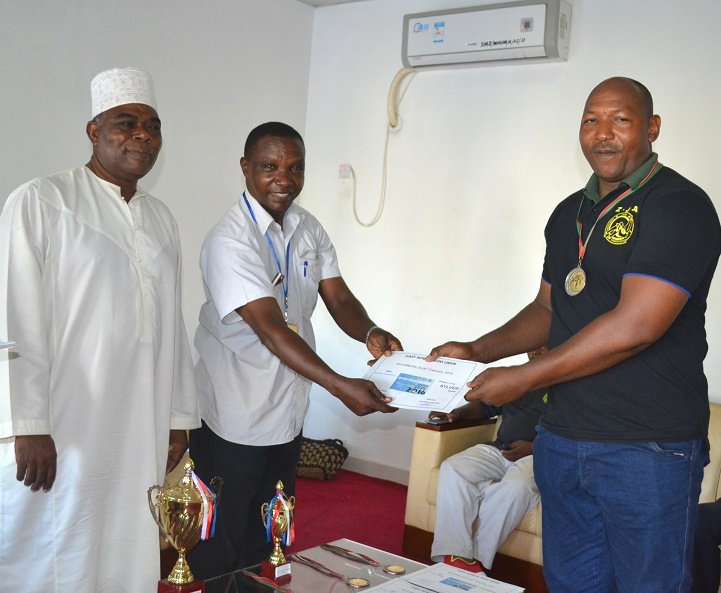 Women 52kg 3rd winner / Bronze Medal
Salma Omar OTHMAN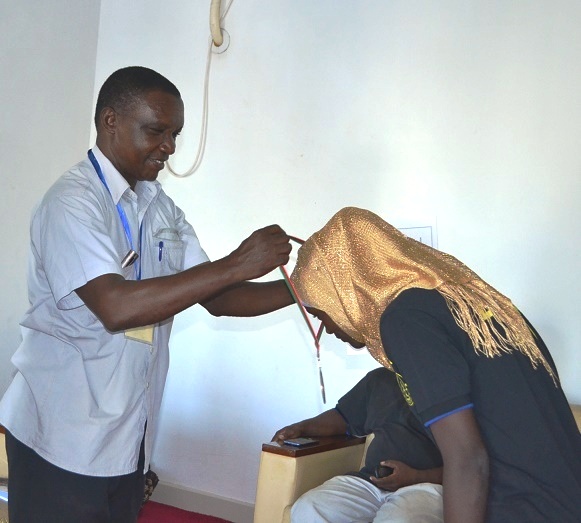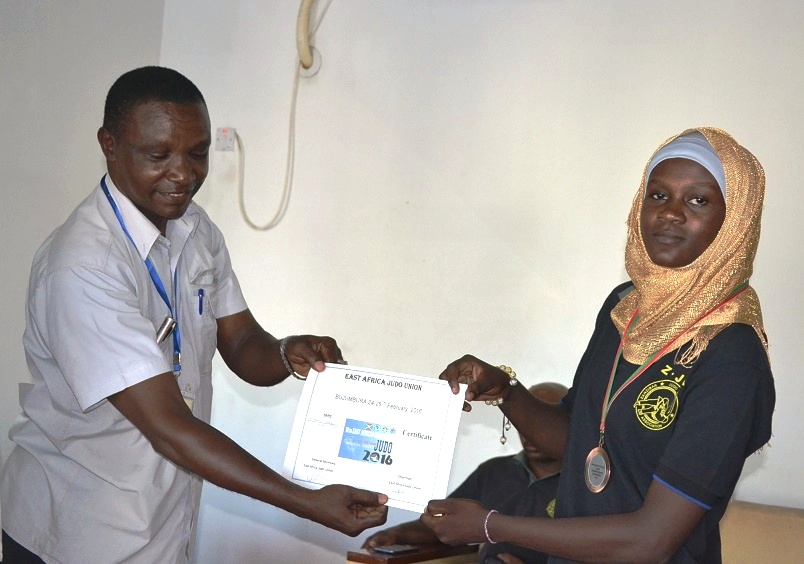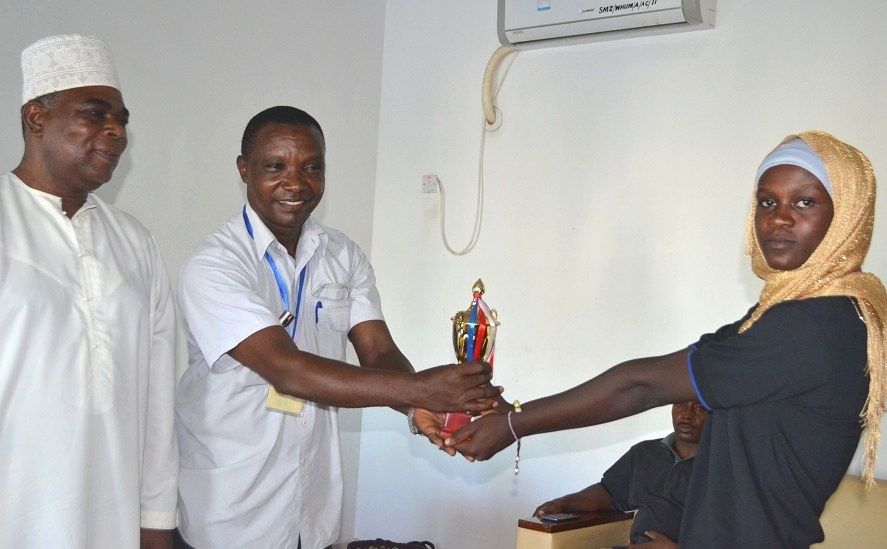 On 18/03/2016
Misintry of Information Culture and Sports hold The National flag and Medal Ceremony
for the 10th East Africa Judo Championship Bujumbura 2016 at VIP room in Amani National Studium in Zanzibar.
Honorary Guest was Sports Commisioner, Mr.Nasoro .