Zanzibar Judo Association organized the TANZANIA NATIONAL WEIGHT CATEGORY JUDO CHAMPIONSHIP 2013 on 07/07/2013(Sun) at Zanzibar Budokan, situated in Amani National Stadium in Zanzibar.
This is the weight category National Judo Championship in Tanzania and one of the qualifying competitions for selecting the National team 2014.
33players joined this competition, 28 from Zanzibar (6clubs; Budokan /Chuo cha Mafunzo / ZanzibarPolice/ Mwanakwerekwe / Mlandege/ Kidege) and 5 from TAN/Mainland (from Kisutu Judo club).
Zanzibar Judo Association prepared awards; the medals, certificates and gifts (small carpet and Tshirt) for from 1st to 3rd winners, and small carpets for all participators.
It was so exiting Judo Championship!
All Judo players tried their best and competed well, and they raised level of their ability than last year.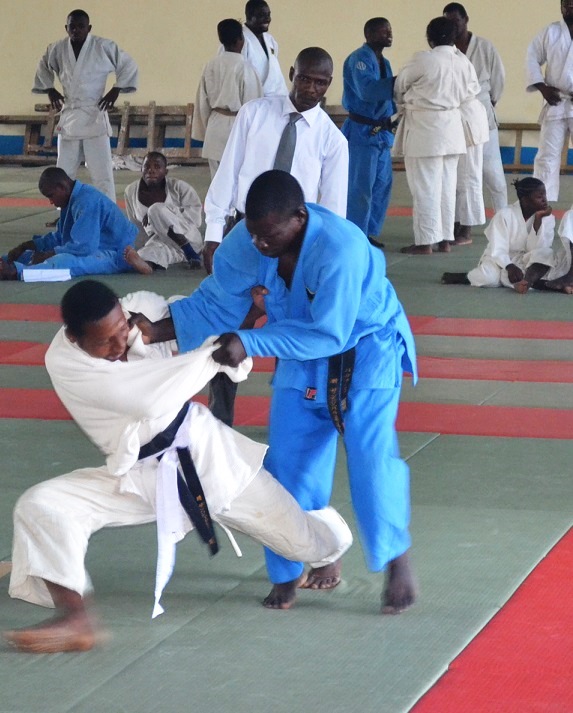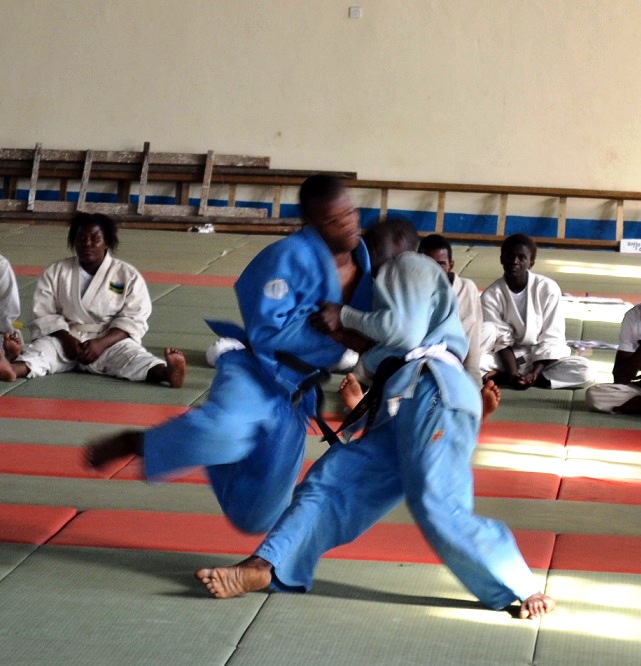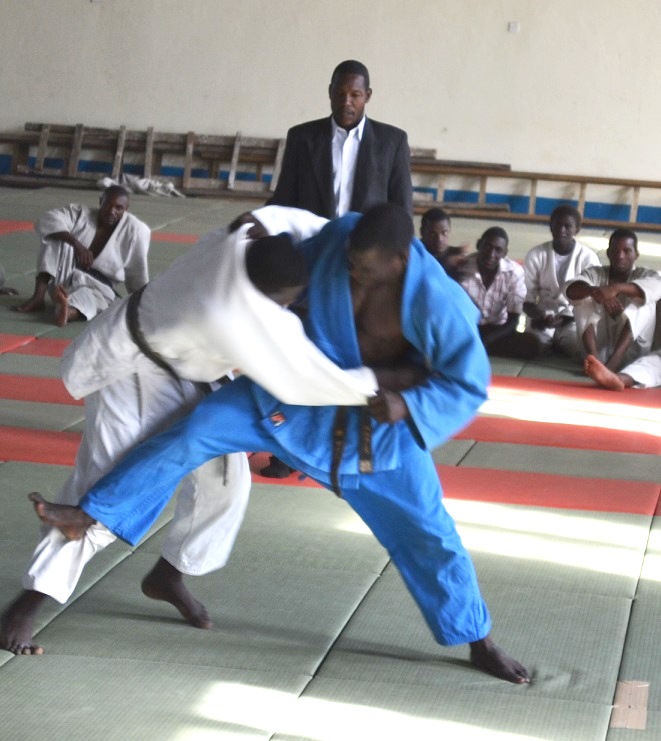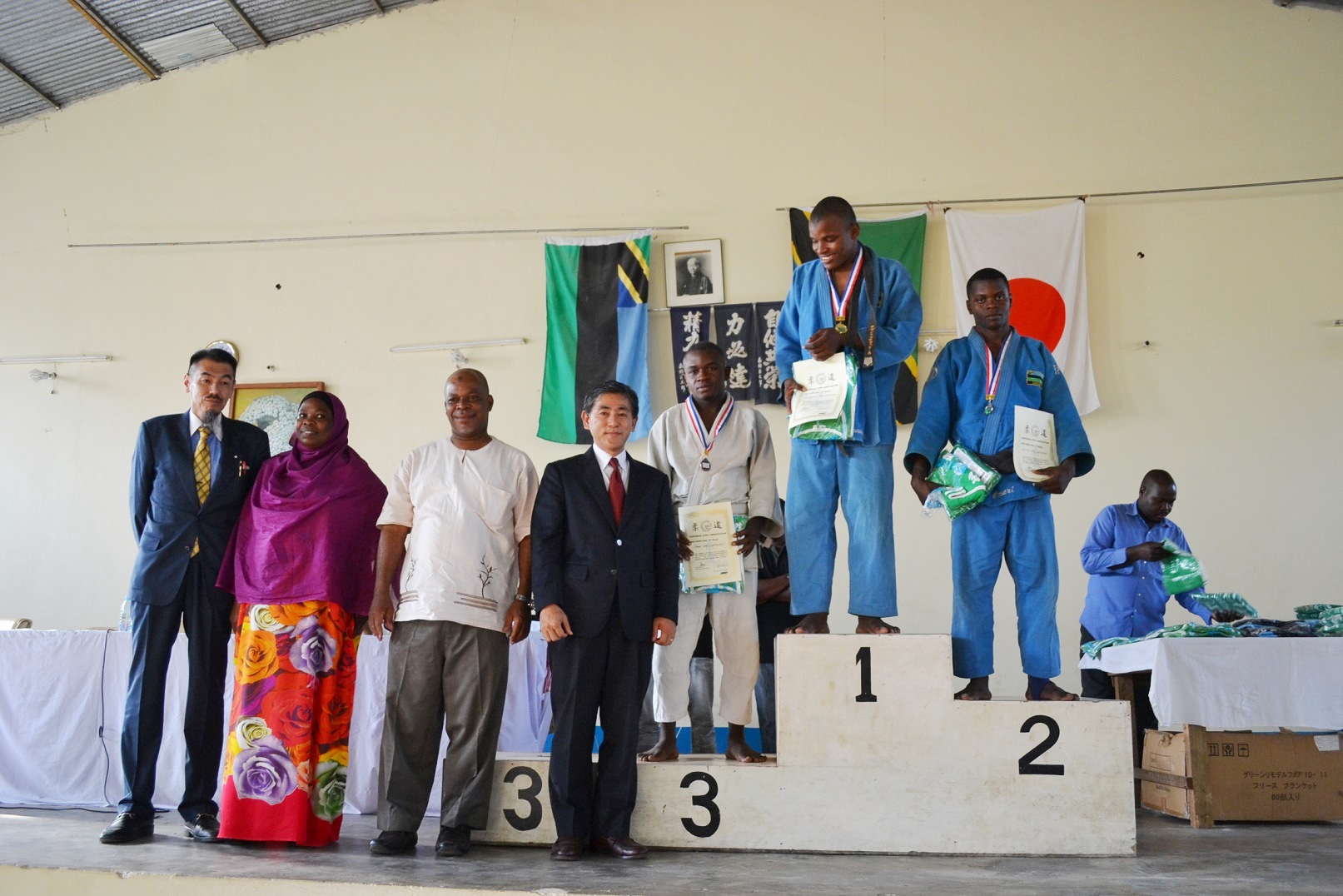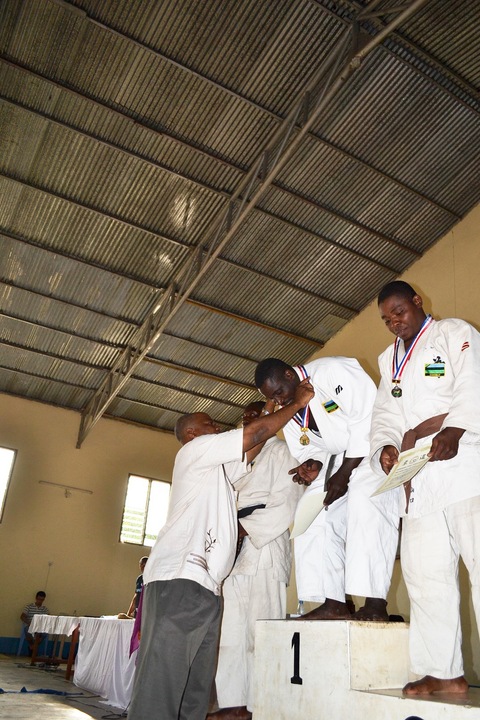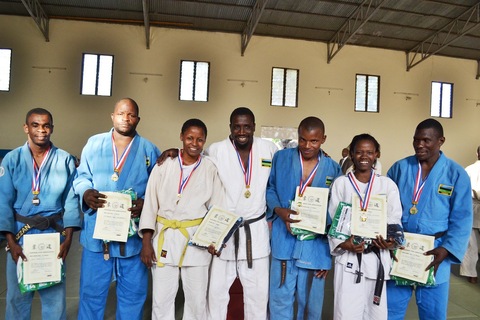 (This is the picture of 1st winners of each category. from left side,
Azzan Hussein (60KG MEN/ZNZ/Budokan),
Masoud Amour (100KG MEN/ZNZ/Budokan),
Matilda H Temba(over57KG WOMEN/TAN/Kisutu),
Mohamed Khamis (60KG MEN/ZNZ/POLICE),
Abdulsamad Alawi (66KG MEN/ZNZ/Budokan),
Grace Alfonce (under57KG WOMEN/ZNZ/Budokan),
Mbarouk Suleman(73KG MEN/ZNZ/POLICE))
< THE RESULT >
-60kg MEN
1st Winner : Azzan Hussein (ZNZ/Budokan)
2nd Winner : Abdulrabbir Alawi (ZNZ/Budokan)
3rd Winner : Abuu Seleamani (TAN/Kisutu)
3rd Winner : Mhamed Zaharani (ZNZ/Budokan)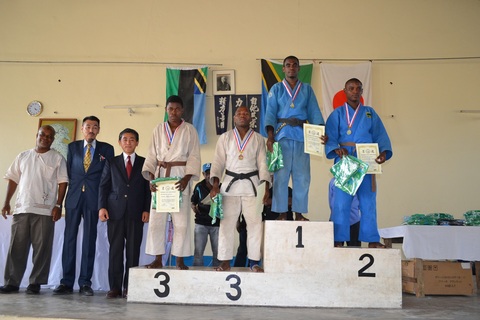 -66kg MEN
1st Winner : Abdulsamad Alawi (ZNZ/Budokan)
2nd Winner : Omar Dola (ZNZ/Budokan)
3rd Winner : Omari Ulezi (TAN/Kisutu)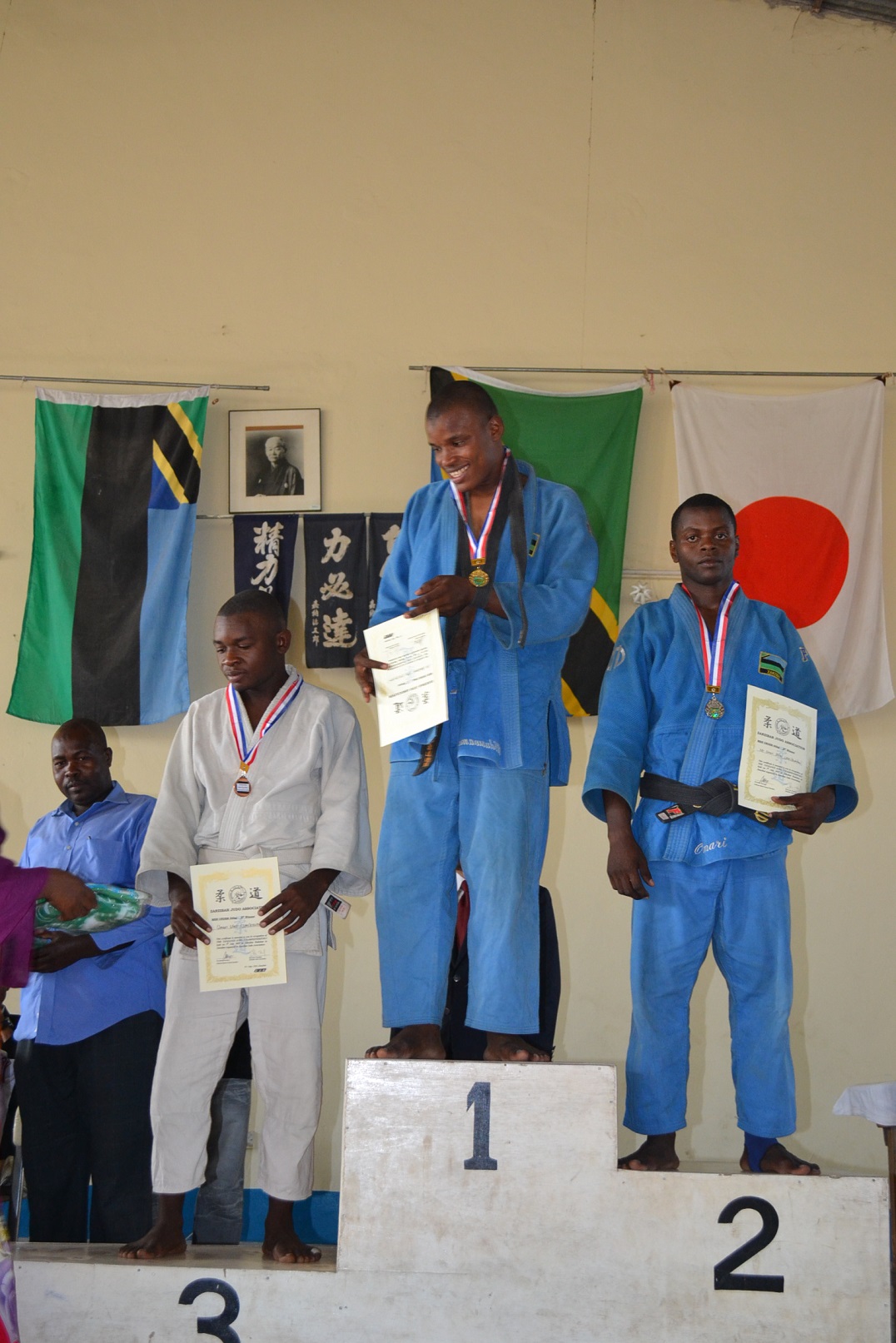 -73kg MEN
1st Winner : Mbarouk Suleman (ZNZ/POLICE)
2nd Winner : Mwini Ali (ZNZ/Budokan)
3rd Winner : Iddi Khami (ZNZ/Budokan)
3rd Winner : Hafis Makame(ZNZ/Mwanakwelekwe)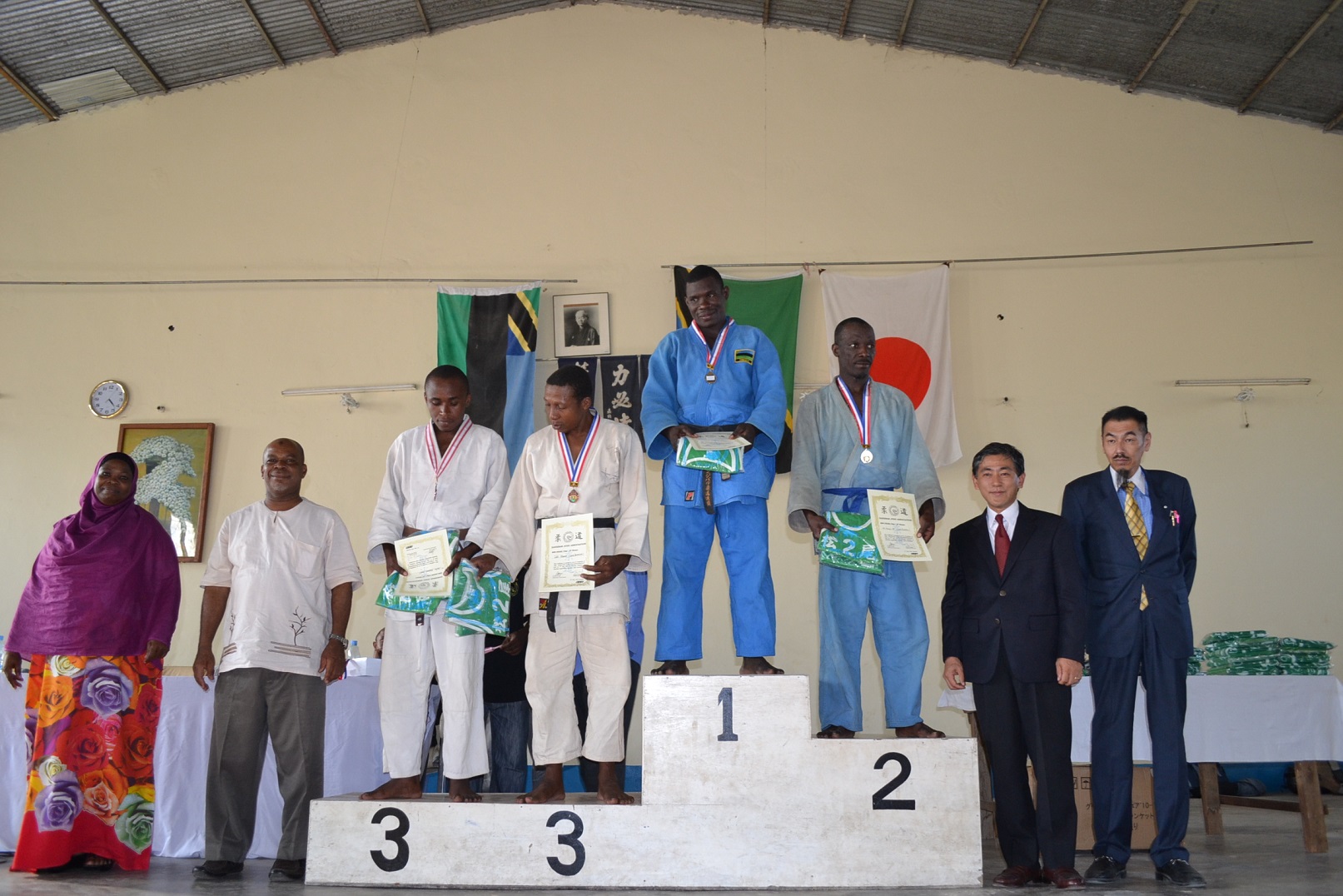 -90kg MEN
1st Winner : Mohamed Khamis (ZNZ/POLICE)
2nd Winner : Murid Haji (ZNZ/Chuo cha Mafunzo)
3rd Winner(80&90KG) : Rafhael Mahenge (ZNZ/Budokan)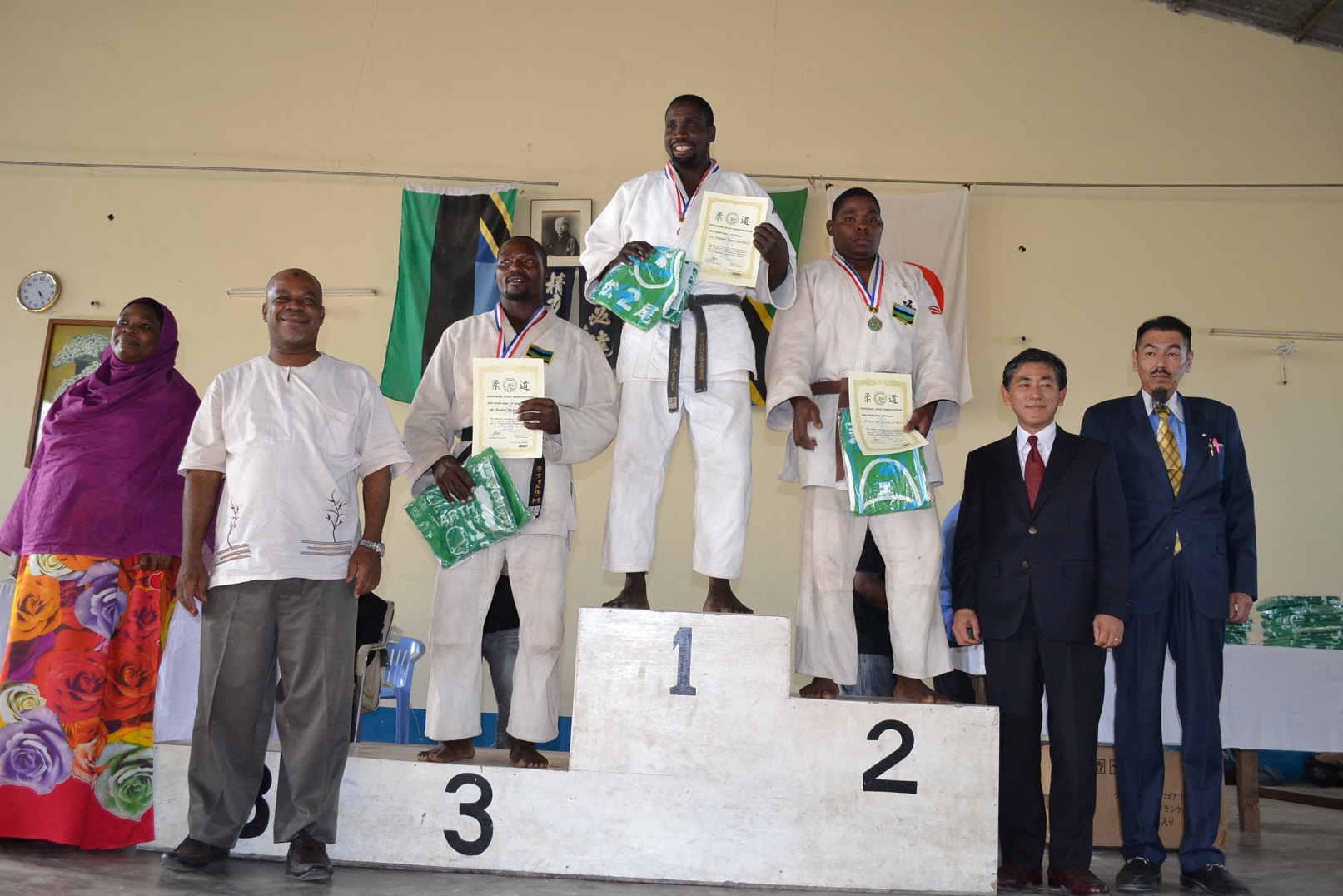 -100kg MEN
1st Winner : Masoud Amour (ZNZ/Budokan)
2nd Winner : Asraf Suleiman (ZNZ/Budokan)
3rd Winner(100&over100kg) : Asraf Suleiman (ZNZ/Mlandege)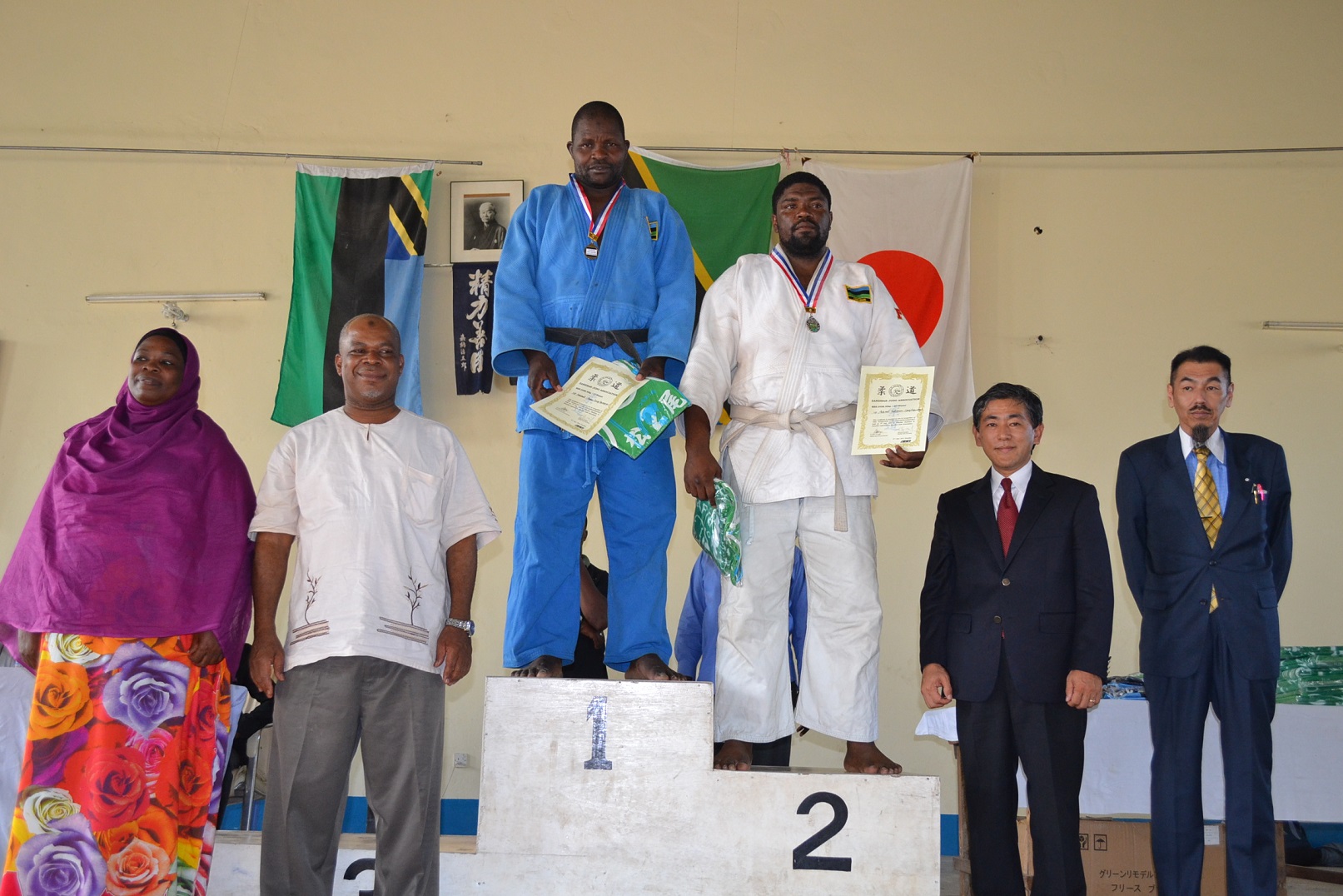 -under57kg WOMEN
1st Winner : Grace Alfonce (ZNZ/Budokan)
2nd Winner : Saluma Omar (ZNZ/Budokan)
3rd Winner : Khadija Rashid (ZNZ/Dole)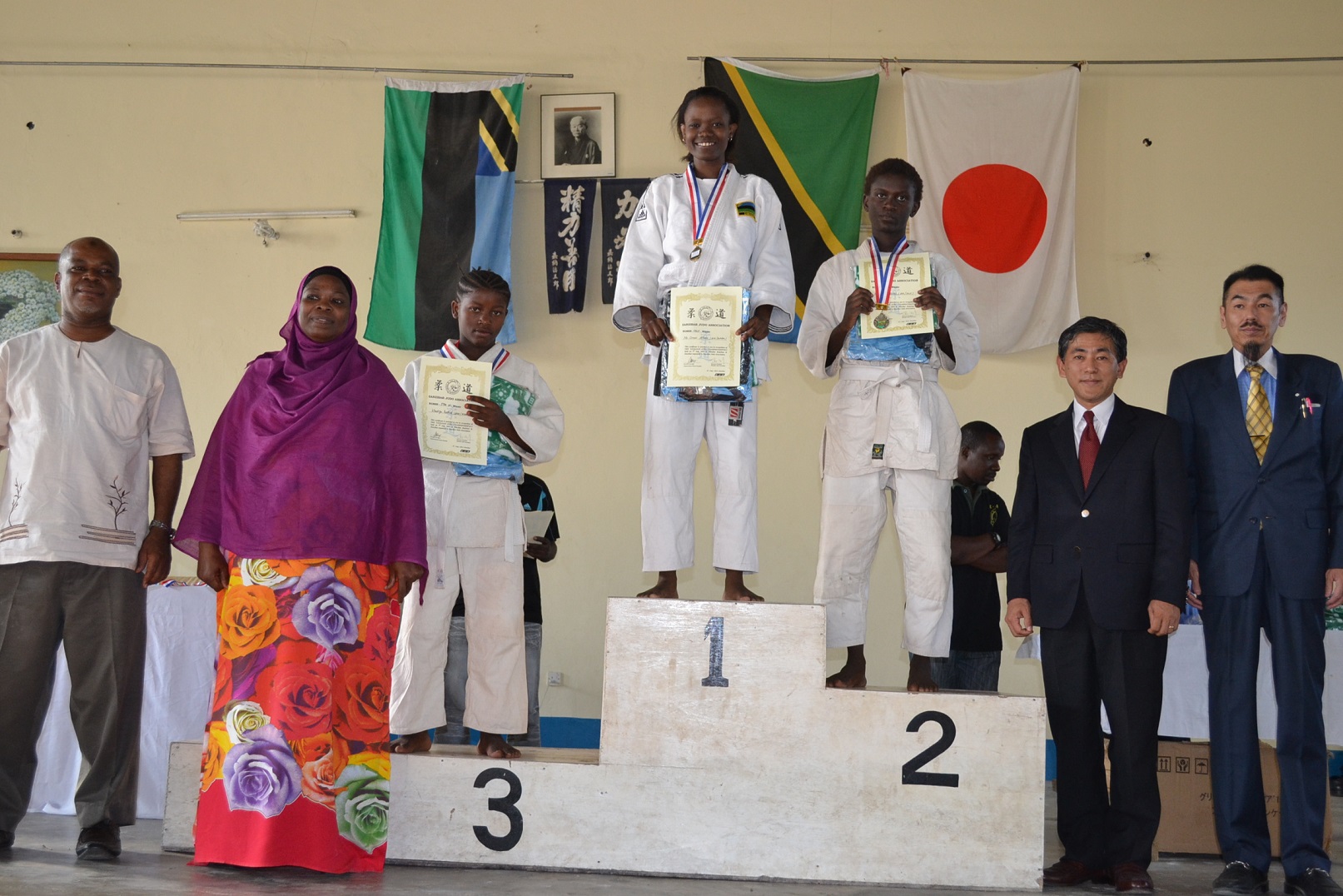 -over57kg WOMEN
1st Winner : Matilda H Temba (TAN/Kisutu)
2nd Winner : Rayuu Abdalla (ZNZ/Dole)
3rd Winner : Mjigani Sirima (ZNZ/Budokan)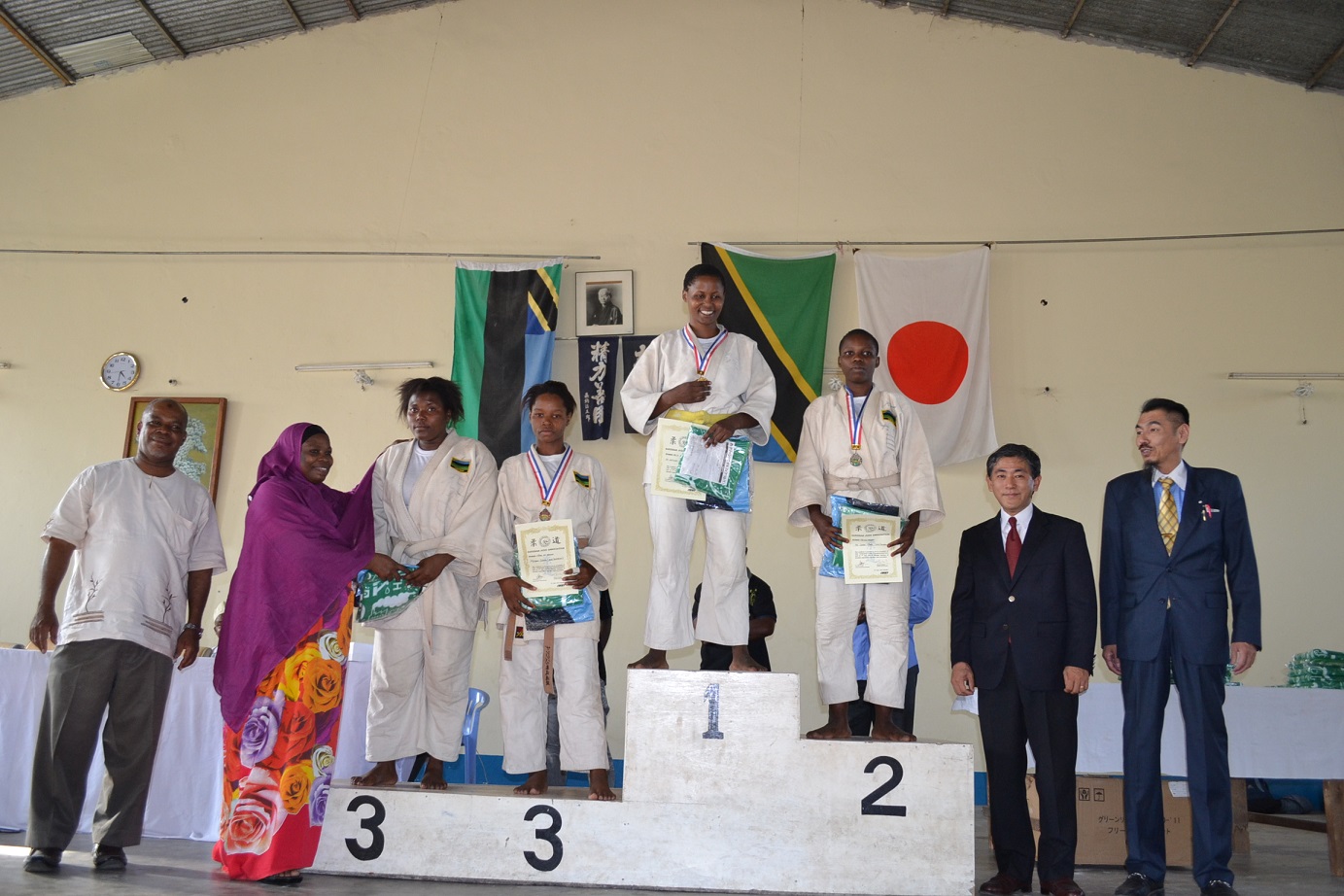 < Honor Guests >
Mr.Said Ali Mbarouk
Minister , Ministry of Information, Culture, Tourism and Sports
Mr.Kazuyoshi Matsunaga,
Deputy Ambassador, Embassy of Japan in Tanzania
Ms.Bihindi Khamis Hamad
Deputy Minister
Mr.Saidi A Othman, Katibu wa waziri
Mr.Hassan Takwal, Executive secretary, National Sports Council
Mr.Said Maliki Juma, Mrajiz National Sports Council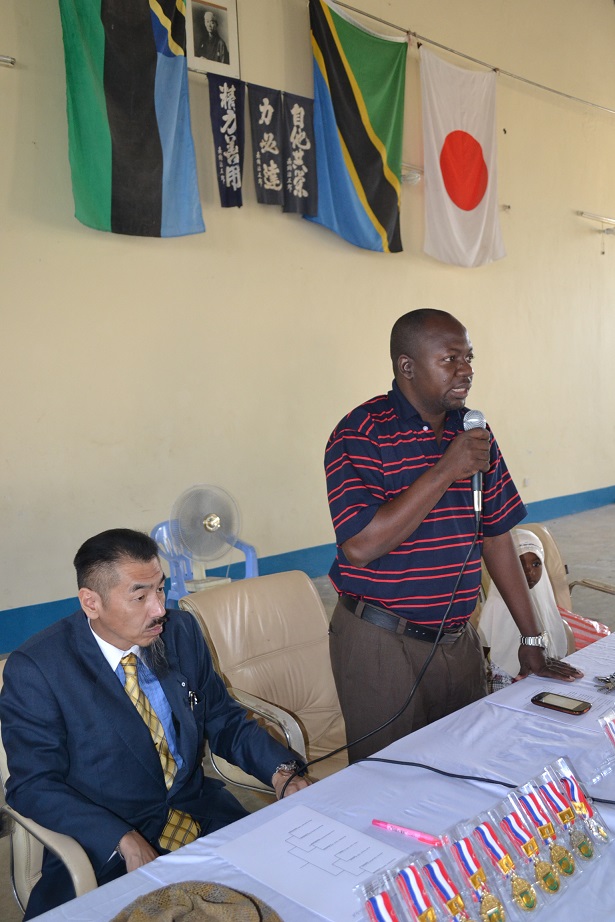 < Chief Director of Organizer >
Mr.Tsuyoshi SHIMAOKA

Ali Juma/Saleh Mohamed/ Abdalla Ali/ Abdalla Hassan/Lila Abdalla
Juma Gongoro