08/June/2011 (Wenesday) AM9:00---AM10:00 in the morning, we met Minister, Mr. Abdillah Jihad Hassan at Ministry of Information, Tourizm, Culture and Sports Zanzibar and informed about New Coach from Japan officialy.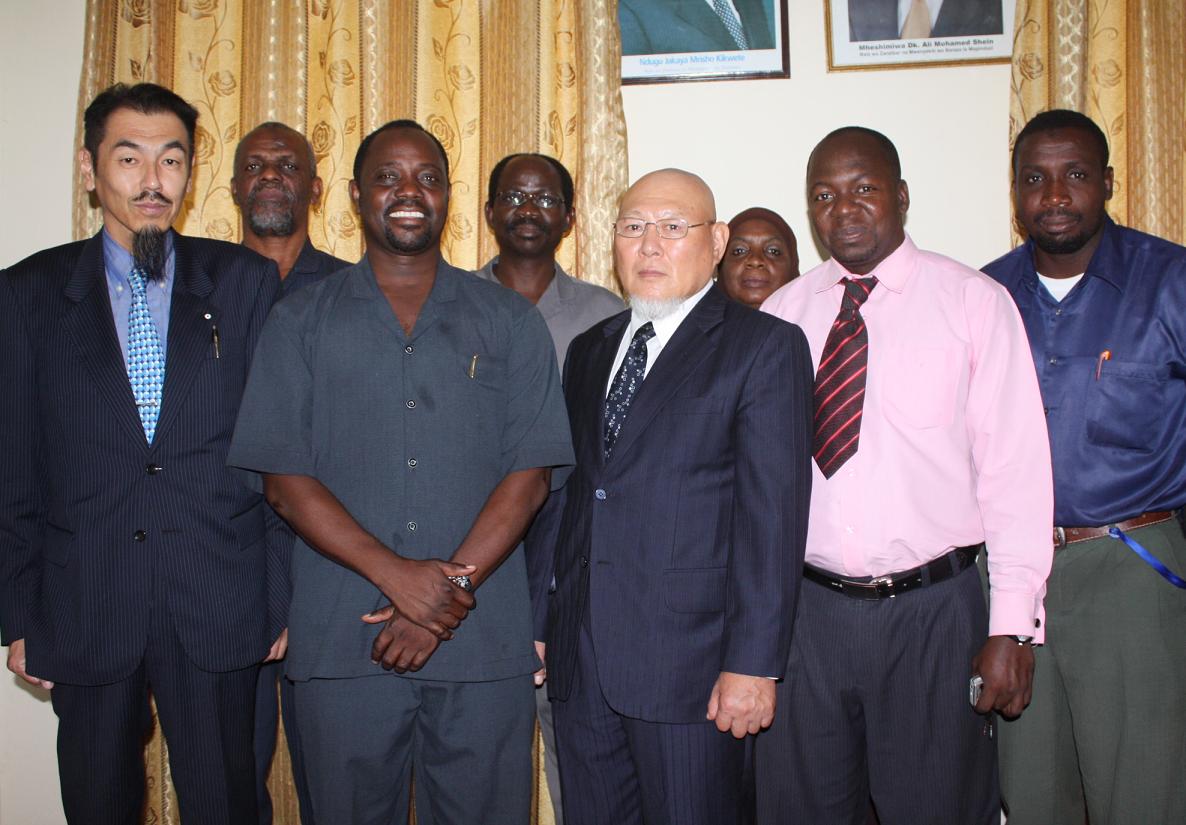 in front, from left side,
Tsuyoshi SHIMAOKA---President zanzibar Judo association,
Mr.Abdillah Jihad Hassan---Minister of Ministry of Information, Tourism, Culture and Sports Zanzibar,
Masahiro MAEDA---New Coach from Japan,
Mr.Hassan Khirallh Tawakal---Excutive Secretary, National Sports Council Zanzibar(BTMZ),
Mohamed Khamis Juma---Captain of National Team
In the meeting, Minister said that "we are so happy, and also, we very welcome Mr.MAEDA to be New Coach of Zanzibar Judo Association, with all hands up." (the best impression of welcome in Swahili language.)
And Excutive Secretary (Katibu Mtendaji Baraza la Taifha la Michezo Zanzibar) Mr.Hassan Khirallah Tawalkal introduce to Minister about Judo.
"Zanzibar Judo Association is making effort everytime, with so many great records.
Judo is the sports of respect, and which brings so many good things to Tanzania."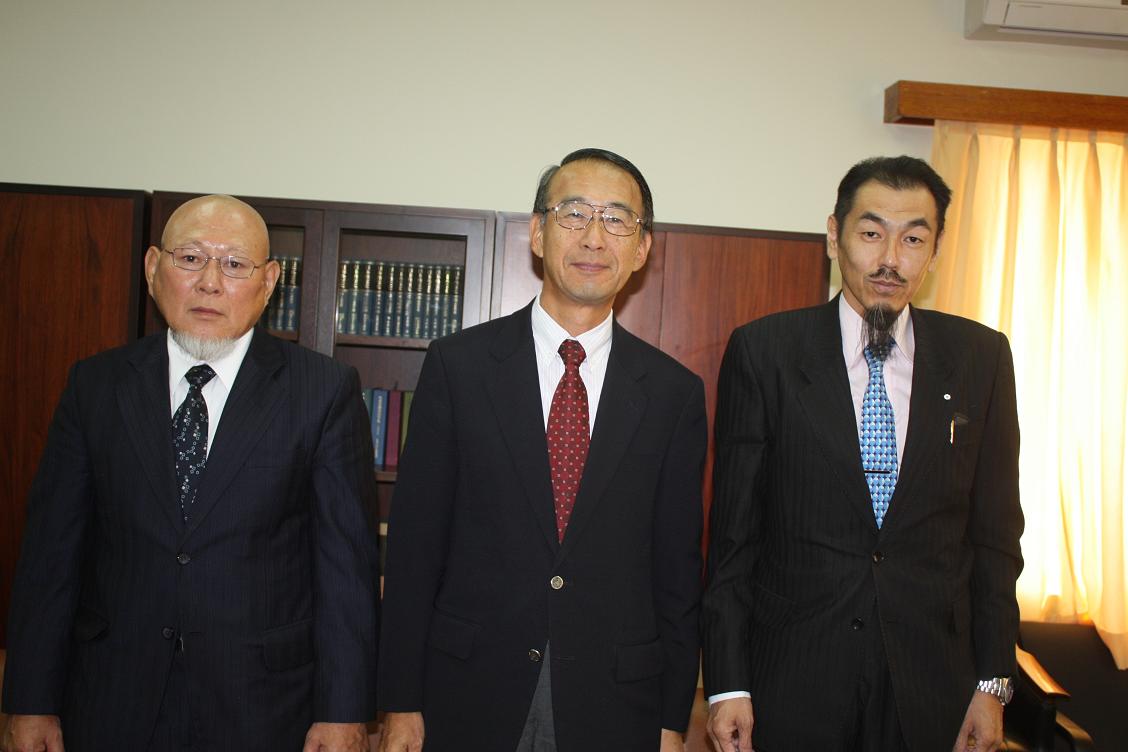 17/June/2011 at Eabassy of Japan in Dar es salaam
with Ambassodor,Mr.Hiroshi NAKAGAWA
[Information about Judo Master, Mr.MAEDA]
Full name is Mr.MASAHIRO MAEDA.
He came from FUKUOKA Judo Association from JAPAN.
His lank of Judo is 7th Dan of Kodokan.
*He is a Judo Master who is the highest Dan holder in Africa.
He was the Police in Fukuoka Japan and after retired Police He became to Judo Coach abroad.
He has enough experience for teaching Judo abroad (In Turkey for 1year, in Kenya for 2yeras , and in Nepal for 2years.)
Mr.Maeda will stay and teach Judo in Zanzibar for 3years.
He arrived to Zanzibar on 31st of May 2011.
He has already to stared to teach Judo in Mulandege Judo Club since 06/June/2011.
We expect to expand Judo for JKU, Prison, Police, Army, and other Judo Club.
We believe that according to this activities Zanzibar Judo will get more development.