Common wealth games Manchester 2002 in England
72countries partisipated
Patisipators 6,000
Commonwealth games has been hold since 1930 every 4years, andit is called Olympic for Commonwealth countries.
Tanzania Team (Total 35members) was consisted by Athletic, Boxing, Disable, and Judo.
It was the first participant of Commomwealth Games for Tanzania Judo.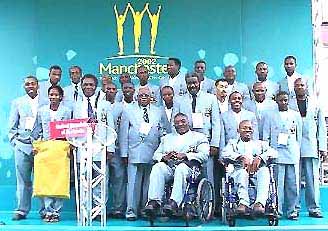 *Judo Team (Total 4 members)
Players
under 60kg ----Hamad Mwinyi
under 73kg-----Juma Mussa
National Coach----Tsuyoshi Shimaoka
Manager of Judo---Yumiko Shimaoka
Both of Judo Players lost for one round.
Opening ceremony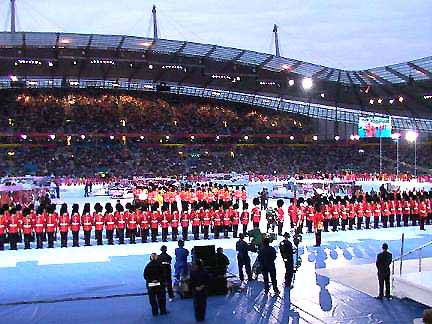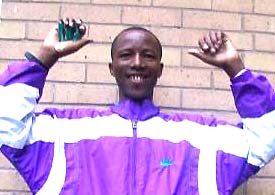 Tanzanian Marason athlest, Francis Naali got Gold medal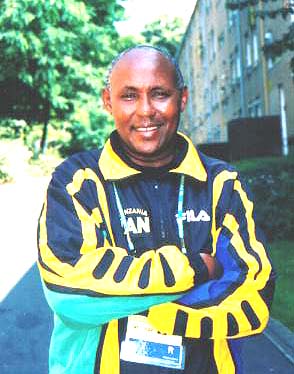 Tanzanian hero,Mr. Firbert Bay.
He was Gold medalist of Commomwealth Games in 1972 for 1500M and he kept world record for 6years.
Zanzibar Judo Association organized to sent Tanzania Judo team for training and competition in Zambia July 2003.
Total 8members
6 players
Ali Juma ----under 60kg
Fussein Mpemda ---under 60kg
Iddi Ussi -----under 66kg
Hamad Shaame -------under 73kg
Abdalla Ali ------under 81kg
Haji Hassan ------under 90kg
National Coach---------Tsuyoshi shimaoka
Team Manager --------- Yumiko Shimaoka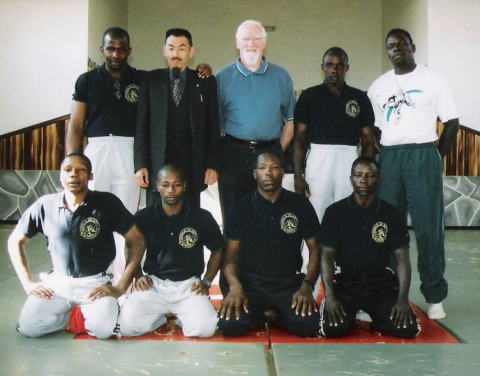 with Father Jude, he is funder of Zambia Judo and he is Vice president of Zambia Judo association.
President of Zanzibar Judo assoiciation Mr.Shimaoka and Father Jude have been friends since 1984.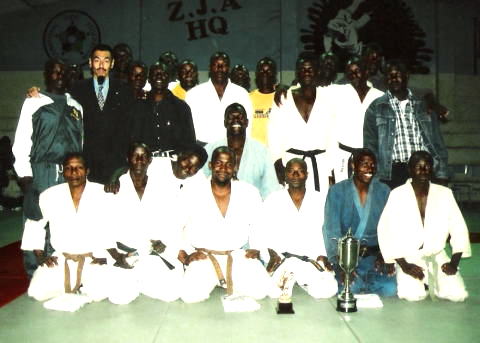 Tanzania team partisipated for All Zambia Judo Championship.